CJC Jensen PTU1 27/54 P-E2PW diesel Filter Water Separator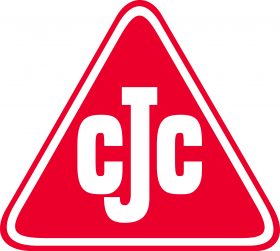 RMN supplied to it's customer a CJC Jensen PTU1 27/54 P-E2PW diesel Filter Water Separator to remove water, particles and oil degradation products (oxidation, resin/sludge, varnish) from diesel oils and gas oils. The filter unit combining continuous water separation with oil filtration.
Many vessels are faced with water and particle polution in diesel fuels. Water in the fuel causes bacterial growth and increased particulate pollution. C.C. Jensen is able to offer solutions to solve this problems. With this Filter Separator the diesel fuel will contain significant less water and particles and finally saves money on maintenance and spare parts.
The customer can choose between a Filter Separator with an automatic or a manual water discharge. Filter Separators with an automatic water discharge have a control box for monitoring as standard. Pressure drops can be monitord on a pressure gauge on top of the filter unit. They are also equipped with electric pressure guards.
There are PTU1 27/- Filter Separators available in sizes 27/54, 27/81 and 27/108 using 2, 3 or 4 CJC® Filter Inserts fitted in the same filter housing.
Aivalable  in a range of design configurations including preheaters, drip pans, tanks and control boxes.
The PTU1 27/- series is ideal to use for:
Gas oil marine diesel in vessels
Storage tanks
Main and aux. engines.
Do you want to know more about CJC Jensen Solutions or do you like to have the right advise for your application, contact us.