Experiences power xenon illumination in Minelco Netherlands BV
Minelco BV is an ISO14001 certified company working in the minerals sector. One of our products is magnetite. The color of this material is black, and is stored in covered bunkers. Formerly hung in every bunker 1000Watt a gas discharge, to maintain sufficient working light in the bunkers to regenerate. When the power xenon lights on the market, we replace the existing discharge power xenon illumination. In each bunker hanging two power xenon fixtures of each 50Watt. We as Minelco BV see the following benefits of this lighting:
One of there products is Magnetite. The colour of this material is black. This Magnetite is stored in indoor bunkers.
In each bunker a 1000 Watt high pressure sodiumlamp was used to regenerate enough light.
When this PowerXenon lights came on the market, we decided to replace this high pressure sodium lamps for this new PowerXenon lamps.
Two 50 Watt PowerXenon lamps are placed in each bunker.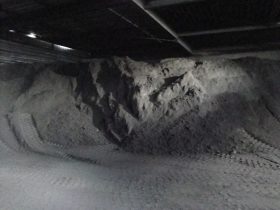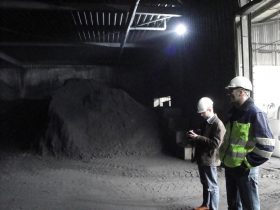 We as Minelco discovered the following benefits with this new light fixtures:
1. Less energy, better for the environment.
2. Cost saving.
3. Safe working environment for staff.
4. Much whiter / brighter light, same as daylight.
5. Very light to work.
Sincerely,
Ivor van de Kerkhof
Purchasing & Logistics Manager
Supplied:
6 pcs 50W Power Xenon headlights RL and a industrial power supply for 8 spotlights.
This system is provided by the Xsafelights Agent Repair Management Nederland BV
For more information about Minelco BV Netherlands please visit the site: www.minelco.com