NEW Special Emergency set by HOMA PUMPS.                   NOW    15%   DISCOUNT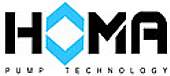 This high quality Stainless Steel Submersible pump CR 360 VWA is no available as a special emergency set. Supplied in a open carry box which can be used as a filter for big particles like leaves, wood, plastic etc.  Complete with 10 meter connection cable and plug, 10 meter woven delivery hose complete with Storz-C couplings and ball float for switching the pump.
Pump type CR 360 VWA with ball float
Power: 230V 50Hz
Capacity: 0,45 kW. (P²)
Qmax.: 11,5 M³/hour
Hmax.: 7,3 Mwk
Hmin.: 1,0 Mwk
Particle: 20 Mm diam.
Rpm: 2900/min-1
Connection delivery: 1.1/4″ Female thread
Impeller: Vortex
Weight: 6,9 kilo