PROTECT YOUR WORKERS – WORK SAFE
Ega Master has a unique tool the 1000V Insulated Plastic Pipe Cutter
This type of tool should be in every engineers tool box where there is a risk of cutting plastic pipes in low voltage areas. Always work safe and avoid injuries or worse.
The Plastic Pipe Cutter 1000V IEC60900 insulated is available under number Ega Master 76145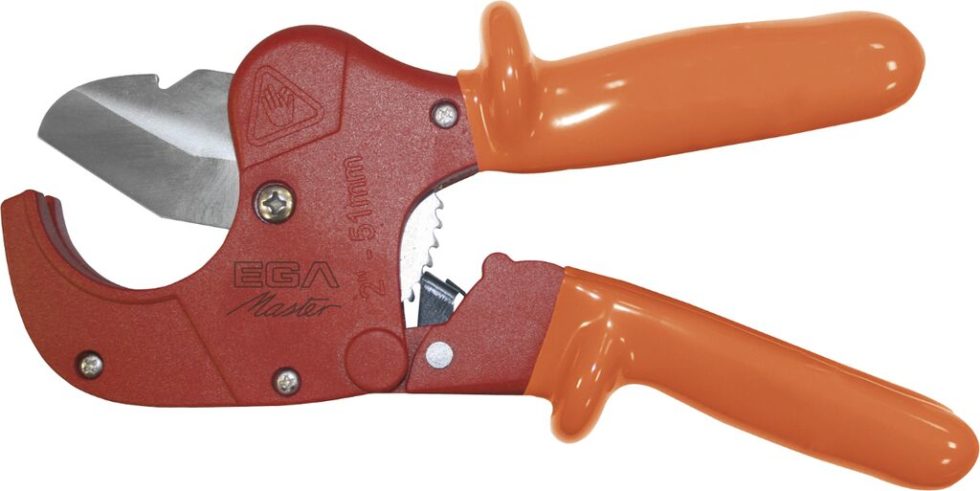 For safe working at heights is the tool also available in an ANTI DROP ACO version under number EGA MASTER AD76145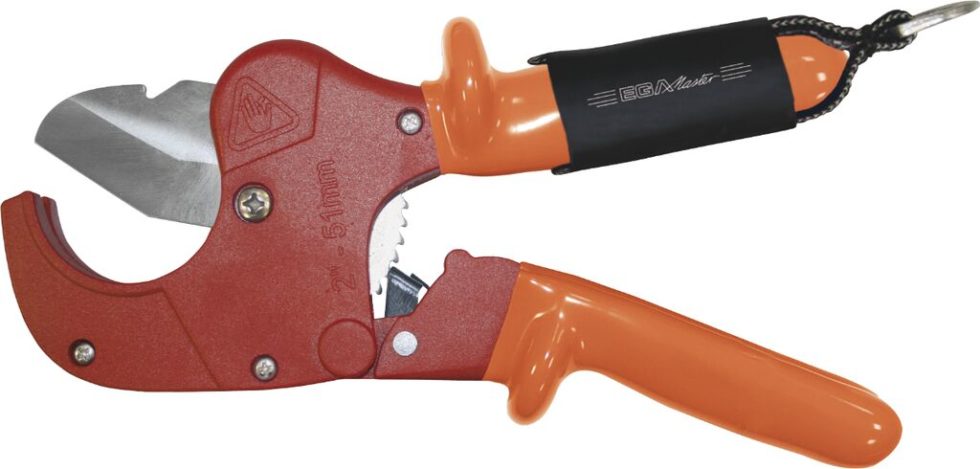 Ega Master 1000V IEC60900 VDE Tools holds a certificate.
Downloads