Glamox MIR-LED replacement kit converts the existing Glamox MIR fluo luminiare into a high quality MIR-LED luminaire. 
Glamox has developed the MIR LED solutions consisting of the new MIR LED and a MIR LED Replacement Kit. MIR LED is based on long experience in the marine and offshore segment, and is designed for technical rooms, engine rooms, freezing rooms and on-deck applications. The MIR LED Replacement Kit is available in 2000lm, 2500lm and 5000lm, and is approved for temperatures down to -30°C and up to +45°C.  The light output is the same as the MIR Fluo T8 tubes but is can reduce energy cost more than 50% (depend on the ballast in the e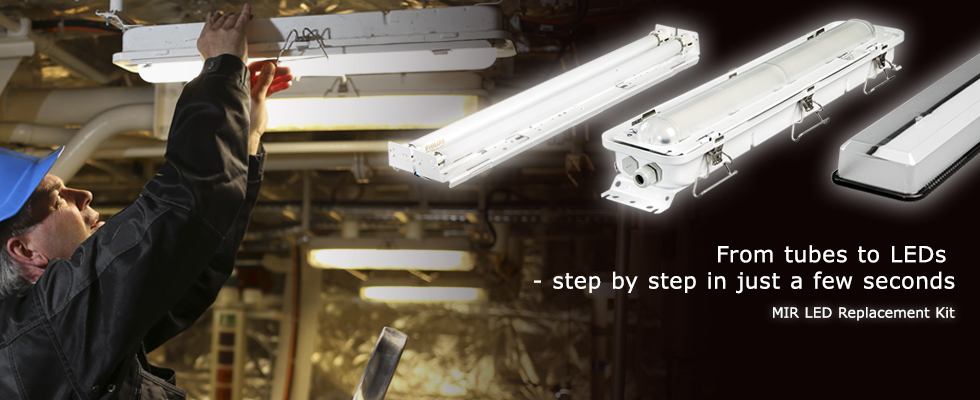 xisting luminaire), this means saved energy costs.
GLAMOX LED AQUA SIGNAL LED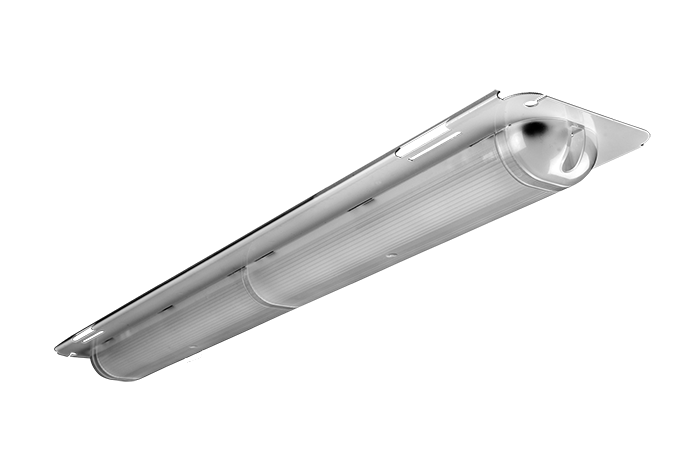 Downloads