RELIGHTING from Halogen to LED in a few steps.
RMN received the request from a large shipowner to make a relighting for the messroom of one of their vessels as a pilot. The owners goal was to save energy and have less changing on  light sources and beside that to create a better illuminated area for the crew.
The Relighting was including new LED dimmers to control the light output when needed.
The Spot lights in the ceiling where equipped with new LED lights instead of the halogen without changing the complete fixture. The halogen spots had an energy consumption of 35W which is now with the new LED reduced to 8W which is a reduction of 77% and a higher light output in lux.
The wall lights have a modern design and are made from high quality painted aluminium. Both sides have adjustable flaps for light beam adjustment. The wall lights can be mounted vertical or horizontal as well. The energy consumtion is 2 x 3W LED which is a big difference with the existing 35W halogen lamps (reduction of 82% with a higher lux light output).
Als for the bridge we changed the Red Halogen lamp bulbs to 4W LED.
RMN used products from European makers to have a long service life and good performance.
RMN is specialized in all types of lighting solutions especially for harsh conditions.
The main ceiling lights, spot ceiling lights and wall lights can individually be switched on and off and the spot wall lights can be dimmed.
Due to privacy regulations (AVG) the crew is unrecognizable at this pictures.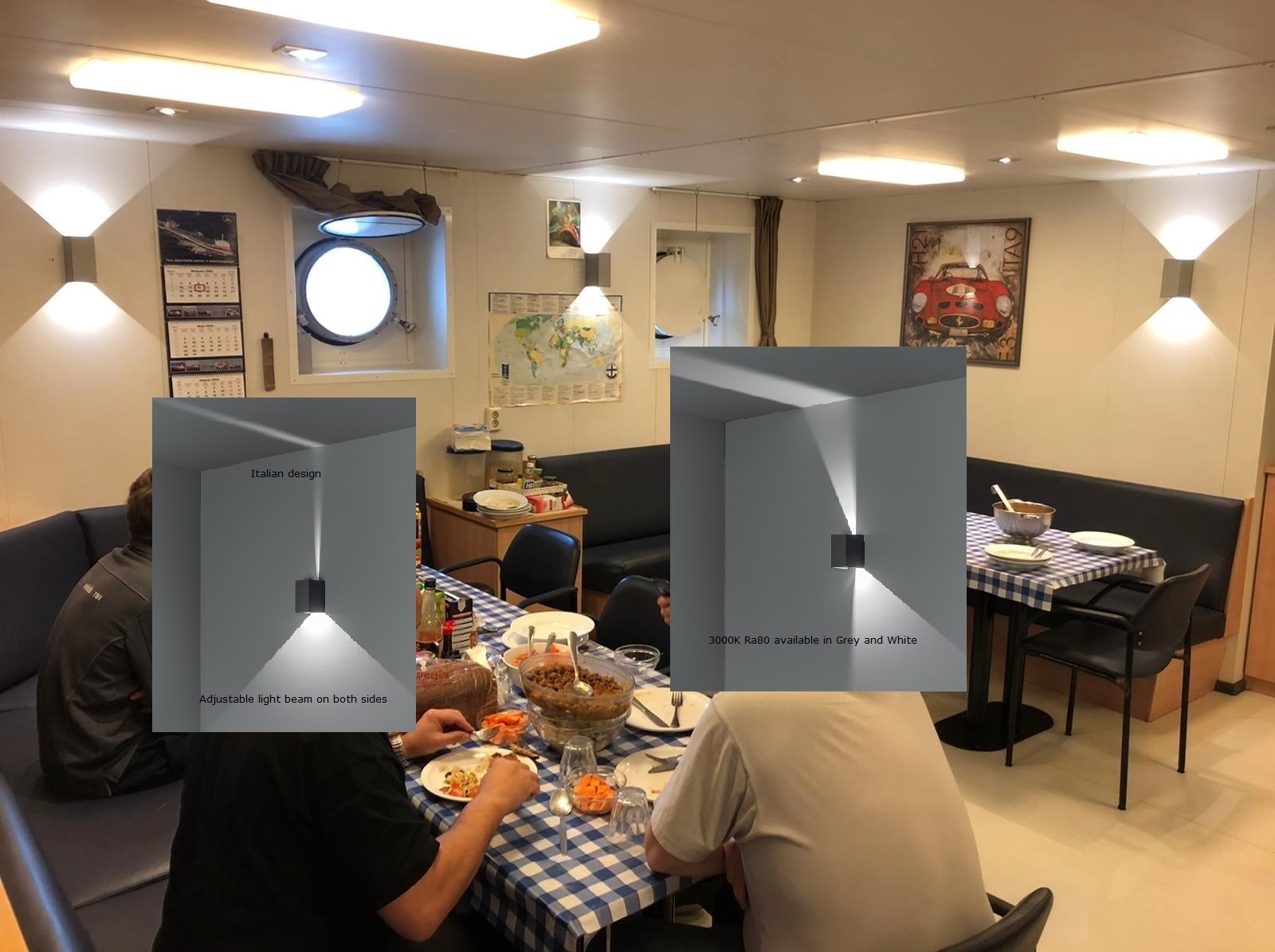 Downloads