Miko ShipArrestor chosen to feature at first European Innovation Convention
The ShipArrestor system invented by Miko Marine AS of Oslo has been chosen as one of 50 exhibits at the first European Innovation Convention being held in Brussels on 5-6 December. The ShipArrestor was chosen from among 1200 projects funded by the European Union as it may be used to defend coastlines against the huge environmental damage that can be caused when a drifting oil tanker runs aground.
A consortium of eight European organisations was created to develop the ShipArrestor idea under Miko's leadership and was partly funded under the European Union's Research, Innovation and Competitiveness Framework Programmes. The project group also included organisations from France, Germany, Netherlands and Austria. Among these were the Norwegian Institute of Technology and the UK's Ship Stability Research Centre. By each applying their expertise to the challenge, it has been possible to develop a technique that enables a tow line to be attached by helicopter to an unmanned ship that has lost power. The tow line ends in a sea anchor that is able to halve the speed of the ship's drift and create more time for it to be reached by a rescue tug before it runs aground. This now recognised as offering a practical and cost effective defence against the environmental and commercial dangers that can arise from such a grounding
It is not unusual for ships to lose engine power at sea and the consequences of them running aground can be disastrous whether they are tankers or cargo vessels laden with fuel. The introduction of a method for regaining control of such ships is now being seen as an important option that is available for vulnerable coastal administrations. The British Isles are being cited as being at particular risk due to the loss of funding for the UK's four Emergency Towing Vessels (ETVs).  The ShipArrestor is consequently being cited as a solution that would enable fewer rescue tugs to service the same area at significantly lower cost.
Miko Marine has developed the ShipArrestor techniques and hardware so that a conventional Search and Rescue helicopter can deploy a tow line around the winch gear on the foredeck of an abandoned vessel. The helicopter then lays the line upwind and releases it attached to a sea anchor. Full scale tests have demonstrated the system's effectiveness and in one trial a 30-metre diameter nylon sea anchor was able to turn a 120,000 ton LNG (Liquefied Natural Gas) tanker into the wind and slow its drift by 58 per cent. This could prove vital for improving the chances of survival for a ship in danger of being blown ashore and also for the safety of the cargo and crew of a ship rolling in a heavy sea.
Part of the project included the mathematical modelling needed to identify the size of sea anchors needed for ships of different tonnages. This impacts upon the sea anchor's weight and its ability to be carried by helicopter. Similar constraints apply to the tow line which must be strong and also capable of resisting abrasion against the ship's winch and gunwhale. This subsequently led to the development of a unique chain that is half the weight of conventional chains offering the same performance.
The ShipArrestor project could also lead to the permanent carriage of sea anchors  aboard ships for emergency use. The need was recently demonstrated when a windfarm jack-up platform costing millions of dollars was lost from a heavy lift vessel when its engines failed in mid-Atlantic. The incident demonstrated the dangers of excessive roll when a ship is unable to turn into the wind and Miko Marine is confident that  it can now provide a solution for this type of hazard.
With its development programme  complete The ShipArrestor is now being offered to national maritime administrations that have a need to protect their coastlines against the high cost and the liabilities that can arise from large ships grounding within their areas of responsibility. The Norwegian and Swedish coastal administrations are actively considering its use and the German Havari Kommando Nord is planning tests of a version modified to its own requirements early in 2012.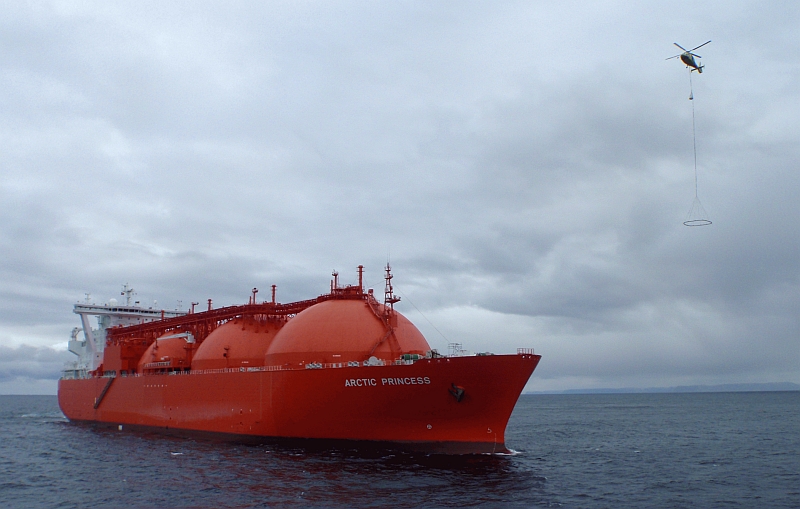 Downloads