NEW from Miko Marine the MAM-003S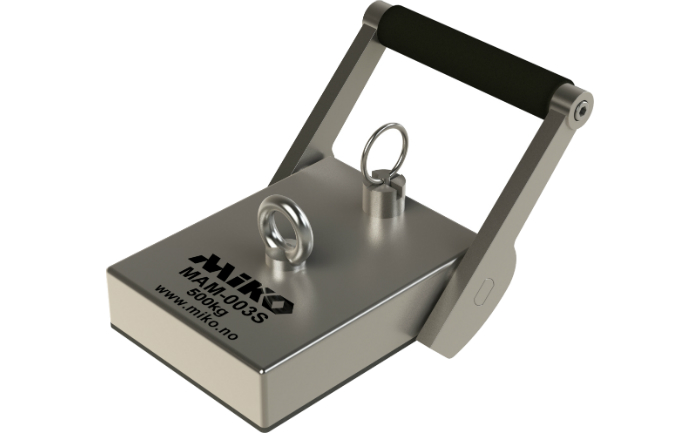 MAM-003S has a holding force of 500 kg* and can be used for fastening and securing tools and equipment to ship sides and other steel structures for a longer period of time.
The magnetic component of MAM-003S is encapsulated in a stainless steel housing to further improve its corrosion resistance and durability for long periods of sea water exposure.
The magnet is equipped with a mooring lug and breaking lever for easy release and safe operation. The bottom is fitted with a rubber filling for increased friction and improved usability.
All Miko magnets are shipped in a double-skin steel box to isolate the magnetic field and to prepare them for air freight.
MAM-003 is also available in a watertight plastic case with in-built magnetic shielding.
Holding Force
500 kg*
Footprint
155 x 115 mm
Net Weight
4 kg
Gross Weight (Box)
7 kg
Quantity in Box
1 pcs
*Refers to the perpendicular holding force when applied directly onto a clean mild steel plate of minimum thickness 30 mm.
Downloads