RMN supplied 10 heavy duty plastic composite pallet boxes. Normally this boxes are in a red or grey color but for this specific customer there was a request for other colors. The boxes where produced according to the specifications of the customer including extra options to add a padlock etc.
With RMN there are for many products custom made solutions possible.
Plastic pallet box with lid, 3 pallet runners
Dimensions 1200x1000x830mm WxDXH, capacity 670 ltr.
Material HDPE liquid tight and with hinged lid.
Empty weight 54 kilo.
Static stacked loading Max. 4500kg (8 on 1) and
load capacity Max. 500kg per box.
Foodstuffs compatible.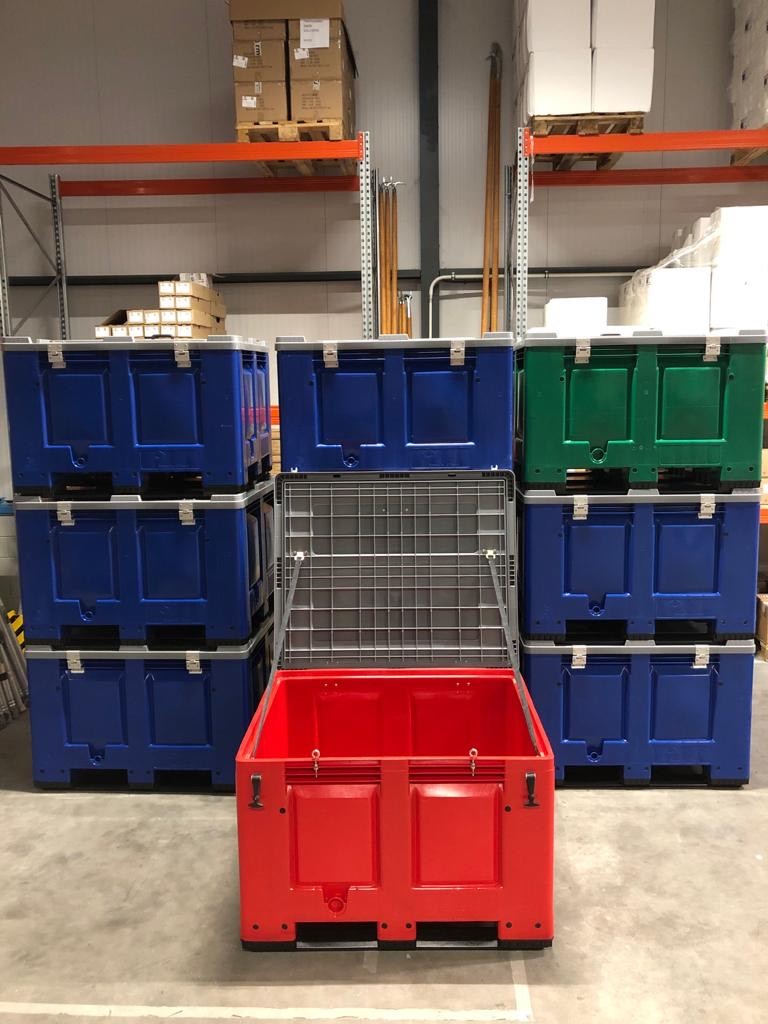 Downloads