Metal Expansion Joints, Bellows
RMN offers a wide range of metal expansion joints (bellows) for steam lines, thermal oil lines and for exhaust gas pipes.
Steam line application carried out by the customer
In this application the vessel had no expansion pieces in the steam line on deck. This caused problems with the pipe due to temperature changes. We went on board to measure the pipe dimensions on deck and ordered a couple of expansion joints. During sailing the crew changed the pipes to create space for the bellows, welded new flanges on the cunifer pipes and installed the bellows. The steam line is now resistant agains temperature changes with several bellows installed on the complete length of the line.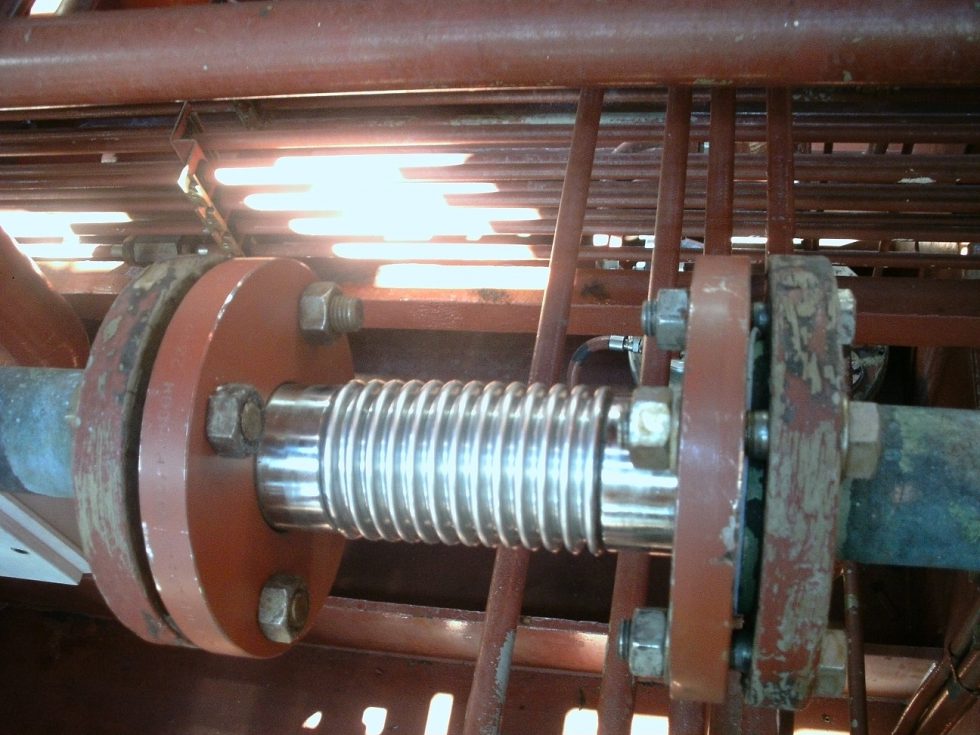 Exhaust gas bellows
Also RMN offers expansion joints (bellows) for exhaust gas pipes of main engines and aux. engines. This bellows are always custom made and can be supplied complete with gaskets and insulation mattresses.

Bellow Insulation Mattresses
RMN is able to supply with the bellow a complete set of removable insulation mattresses, if required als with an aluminum cladding. The removable insulation mattresses are made on customers specifications using high quality fabrics and insulation materials.