We are happy to introduce our 1st RMN newsletter. 
Normally we sent out 3 to 4 times a year the Wencon Shipping News. In addition to this we will come now at least 4 times a year with our  own RMN newsletter to inform you as customer on more than only Wencon. It gives a better view for what is new in the market and what kind of services we can offer.
Also news about our group of exclusive RMN / Wencon Service partners will show up from time to time.
We are looking forward for your response on this letter.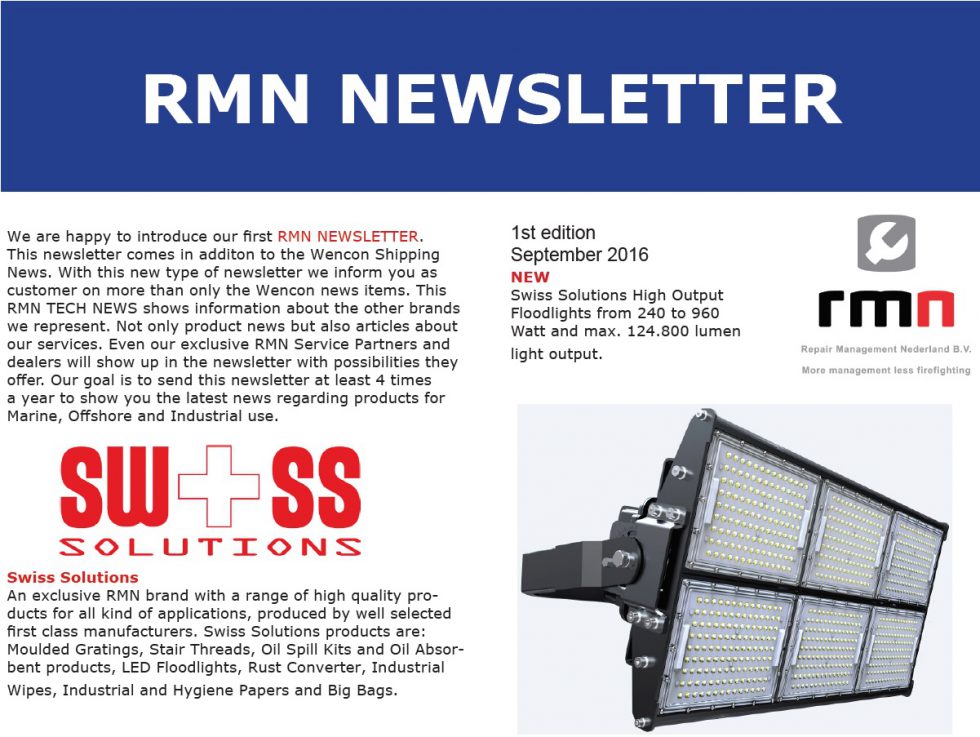 Downloads