NEW Ex High Light output LED Floodlights from TEPEx
Very slim design, suitable for ATEX Zone 1, 21, 2, 22. Extreme high efficacy of 130 lm/W.
LED Floodlight RLF 320 series, For ATEX Zone 1, 21, 2, 22. High High colour rendering index CRI 80, estimate service life 70.000 hours at Ta +40°C , with OVP, OCP, OTP protection, autonomous reactivation after recovery. Housing; aluminium powder painted casting, diffuser of strong borosilicate glass, gasket of silicone, several accessories available.  Aparatus category is II 2GD marking CE0722, Explosion protection; Ex db eb op is IIC T4 Gb, Ex tb op is IIIC T100°C Db, environment temperatures; -30ºC ≤ Ta ≤ +40ºC /+50ºC ATEX,  degree of protection IP66 category 1 and IK08 resistant to shock. Rated voltage 90-305 Vac, 127-420 Vdc 50/60Hz, power factor >0.99. Lumen efficacy of 130 lm/W, system efficacy >93%. Available as RLF 320 LED-1 250W 24.500 lumen and RLF 320 LED-2 320W 31.000 lumen.
Made in Croatia, Europe.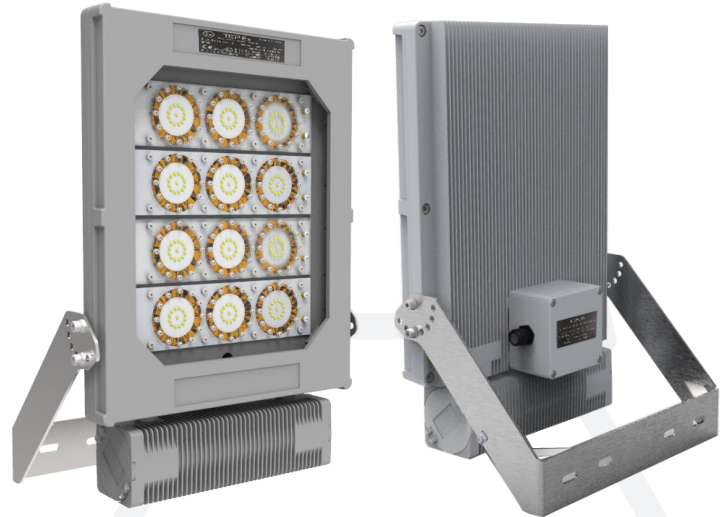 Downloads