Another vessel relighting project with the doublepower!! SEA LED IP68
RMN supplied a large number of doublepower!! SEA LED IP68 luminaires for a relighting project of a seagoing vessel. The vessel owner made his choice for the luminaires because of the high efficiency, high quality, long warranty on the entire luminaire and not only the LED module and the short lead time. Another benefit for them is that exchanging the luminaires can easily be done by the crew during sailing and within a short period of time. The crew is very pleased with the outcome especially the extreme low glare factor of the LED is appreciated.  The return on investment is less than 1 year which makes this kind of complete relighting projects very interesting to save money.
The vessel is now equiped with high quality durable LED luminaires and they doesn't have to spend time anymore on replacing light bulbs and fluorescent tubes. The energy consumption is  much lower which is a significant reduction of CO² emmision on such a large vessel and that with a higher light output providing more crew safety during the dark hours of the day.
The doublepower!! SEA LED IP68 has a true lifespan of >80.000 hours (L80B10)
We say thanks to the vessel owner for its trust in the doublepower!! products.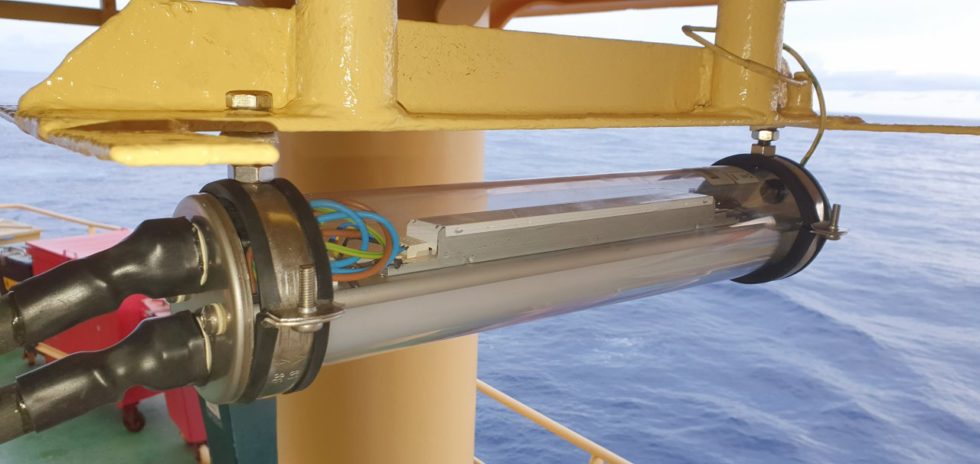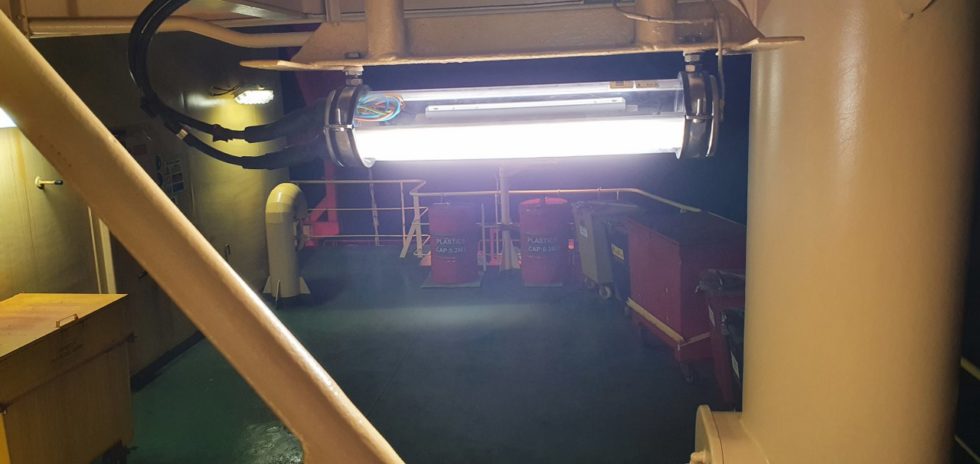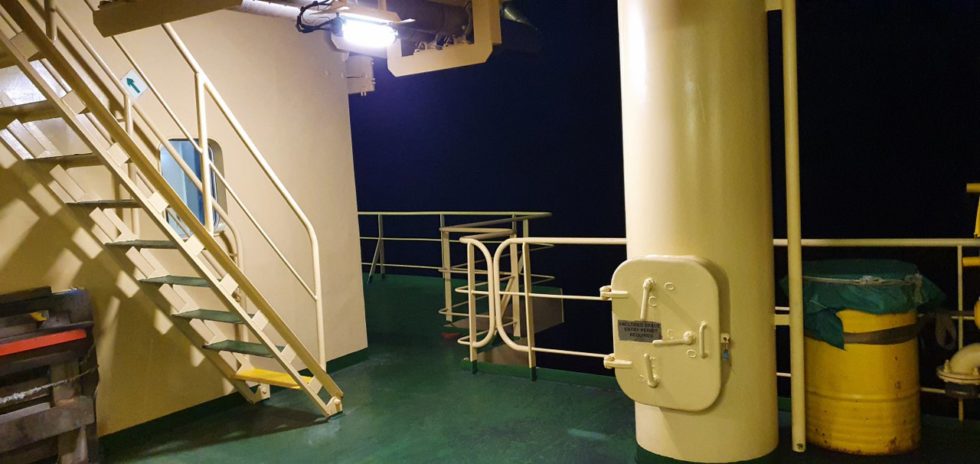 Downloads