Wencon Pipe Tape Emergency Repair
Our new Wencon Service Partner Minderhoud Techniek received a call for a need for repair of a cooling water pipe on board of a fishing vessel. Within a very short time they made an emergency repair on board with the high quality Wencon Pipe Tape in combination with the Wencon Putty. Vessel can continue sailing with this repair which can stand at least 20 bar on this DN250 pipe and at least 50 bar on the smaller pipe. The service engineer of Minderhoud Techniek measured the repaired pipe and a new pipe can be prepared in their workshop and installed the moment the vessel return in port. Vessel owner is convinced of the benefit of having a small quantity of this Wencon Products on board to solve this kind of problems during sailing and avoid downtime or worse. Wencon Products have a guaranteed shelf life of at least 3 years.
What do you need and how to use ? 

Wencon Emergency repairs with Pipe Tape are tested by the Danish Force Institute (test report available) and can stand the highest pressure of Pipe Tapes in the market.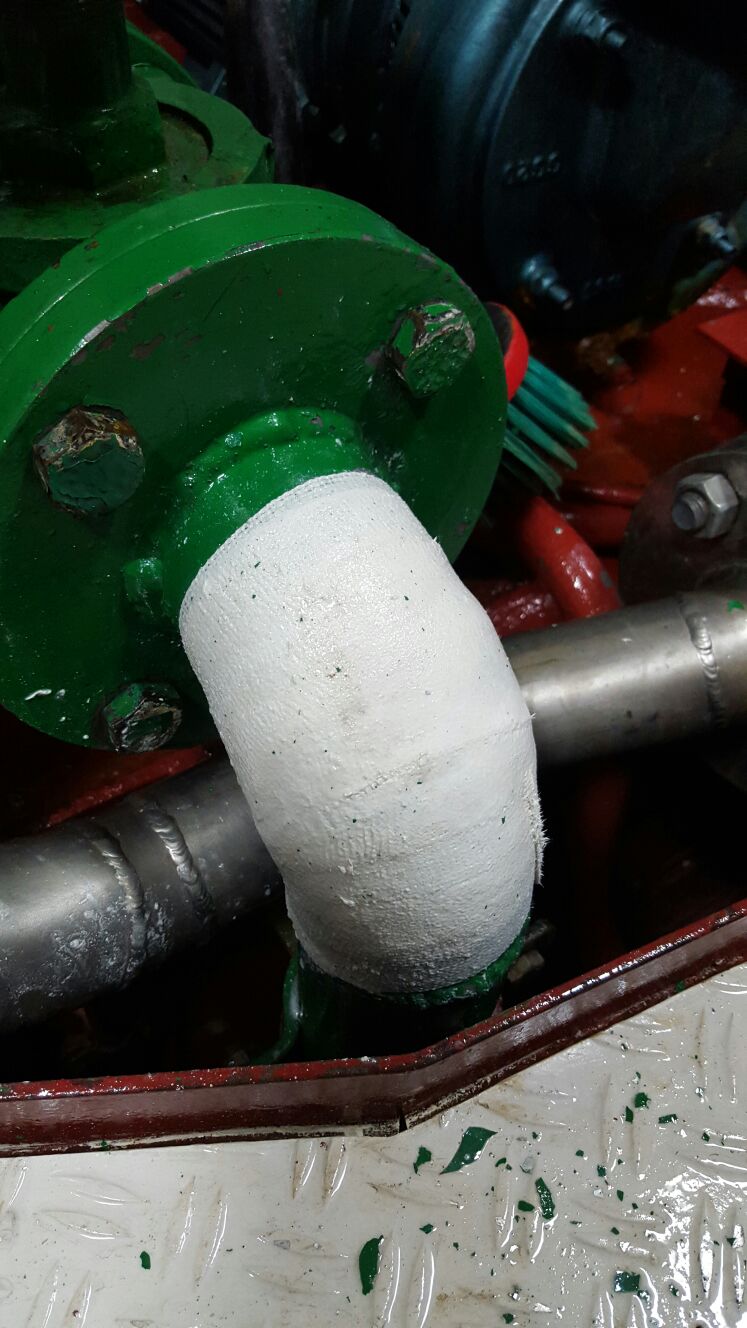 Downloads