Wencon Repair of a Valve Manifold.
Valve Manifolds or distributor cases are used on many fishing vessels. Body is made from Cast Iron and a major problem is galvanic corrosion.
Manifolds are available in 2, 3 and 4 valve bodys with 2 opposed side connections that are one size larger than the valve size.
This is a temporary repair to avoid downtime of the fishing vessel due to the long lead time of the new Valve Manifold.
We can recommend to protect your new Valve Manifold with Wencon before installation to protect it against galvanic corrosion and extend the lifetime.
Job carried out by:
Las- en onderhoudsbedrijf Bas Minderhoud
Visserijkade 37
4382 ZG Vlissingen
The Netherlands
Phone: +31 (0)118 479 637
Email: info@minderhoud-techniek.nl
Website: http://www.minderhoud-techniek.nl
Contact person: Mr. Bas Minderhoud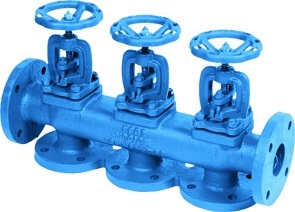 Downloads