RMN received an order for a Wencon Dry Docking Job
The order contains the delivery of two new Seawater Filter / Mud  box DN400 and  1 new DN300. The new filter housings receive a full protection with the Wencon 2-layer Coating System which is carried out by the Dutch RMN – Wencon Service Partner Minderhoud Techniek Vlissingen.
Beside that Minderhoud Techniek produced 3 spacers with the same length as installed on the vessel. Also the flange areas are treated with a 2-layer Wencon Coating System. To prepare for the customer this spacers it is easy to exchange the filters in the system in Dry Dock which saves time.
The job is carried out according to the Wencon application specifications and gives the filter units a great protection against bi-metallic corrosion. Because all Wencon Products are metal-free it creates a barrier between both different metals of the housing and filter insert. This is the best weapon against galvanic corrosion. This Wencon system is a proven system for already over more than 35 years.
Using the Wencon Coating System we apply 2 x 300 micron of high performance Wencon Coating White (1020) and Blue (1030).
The Protected Seawater Filter Units will be supplied by RMN complete with gaskets and fasteners as bolts, nuts, washers.
We thank our trusted Wencon customer for this order and wish them a smooth and easy Dry Docking with the vessel.
This is a good example of a permanent solution with Wencon Products. Wencon holds Class Certificates for BV, ABS, DNV-GL & Rina.
Do you want to know more about the Wencon Protective Systems contact our Wencon advisers.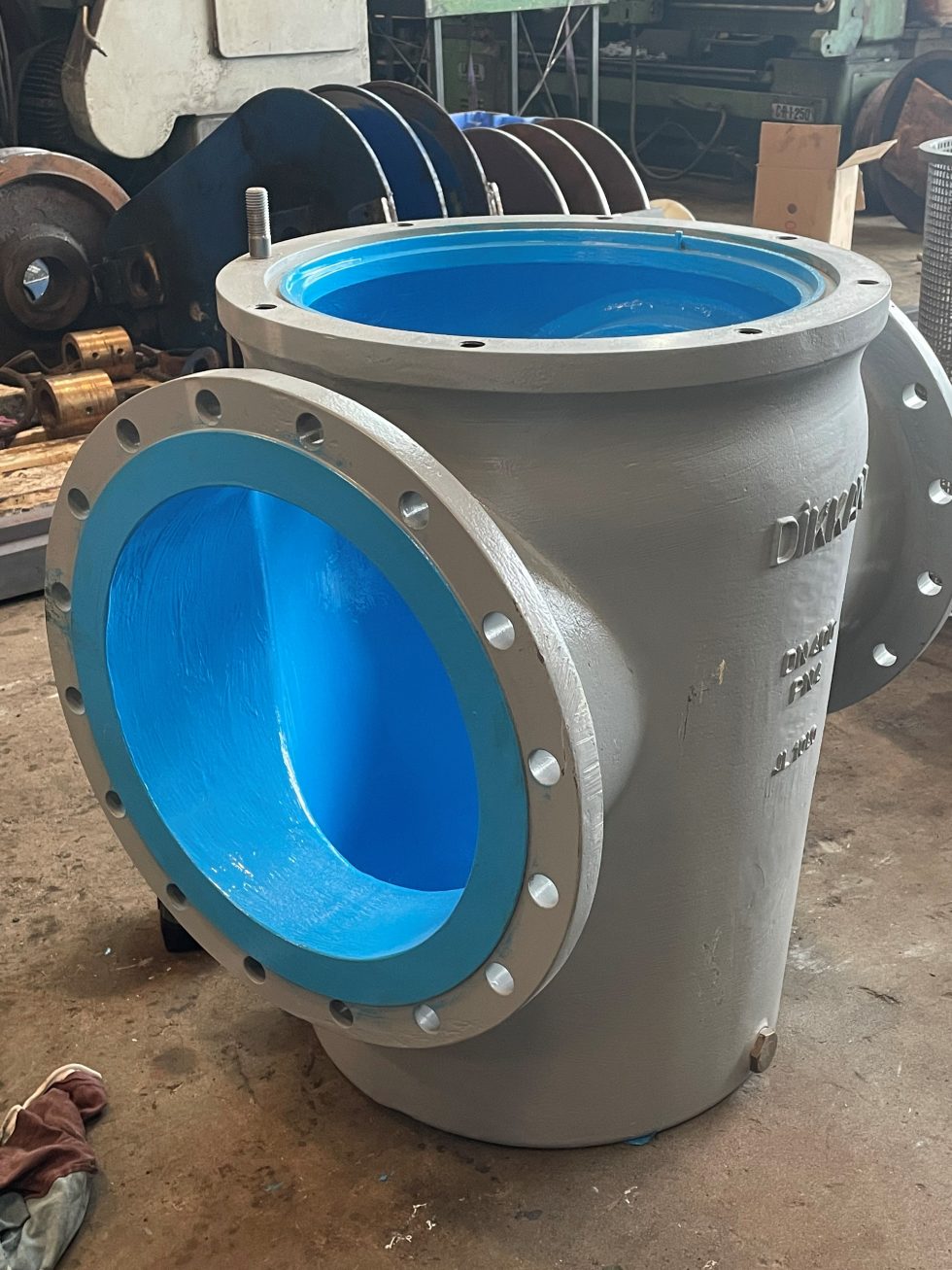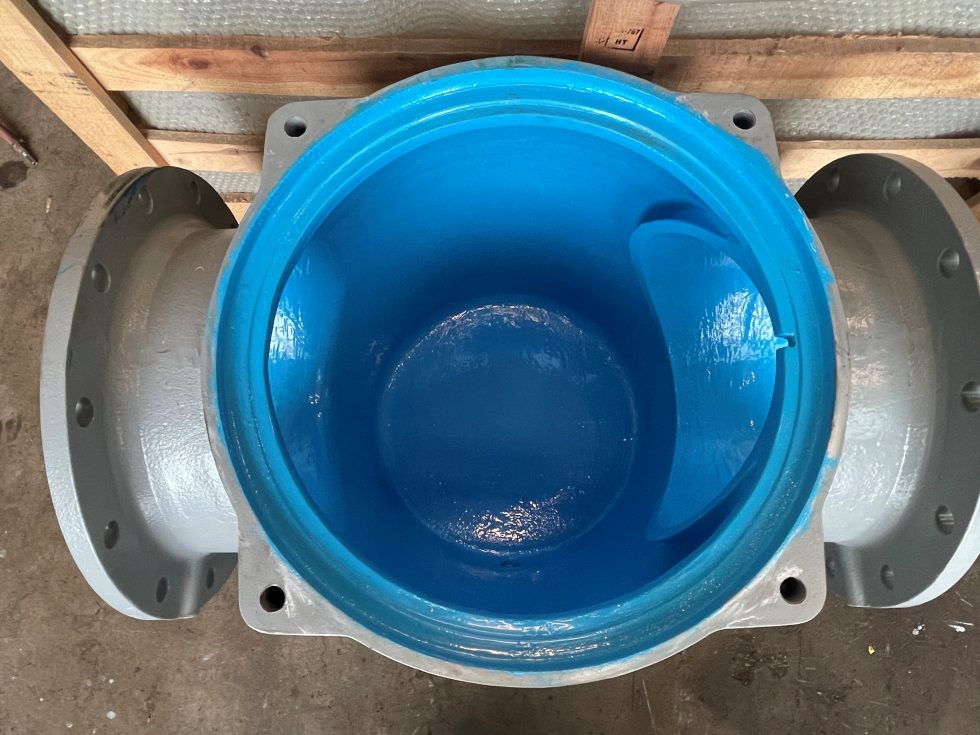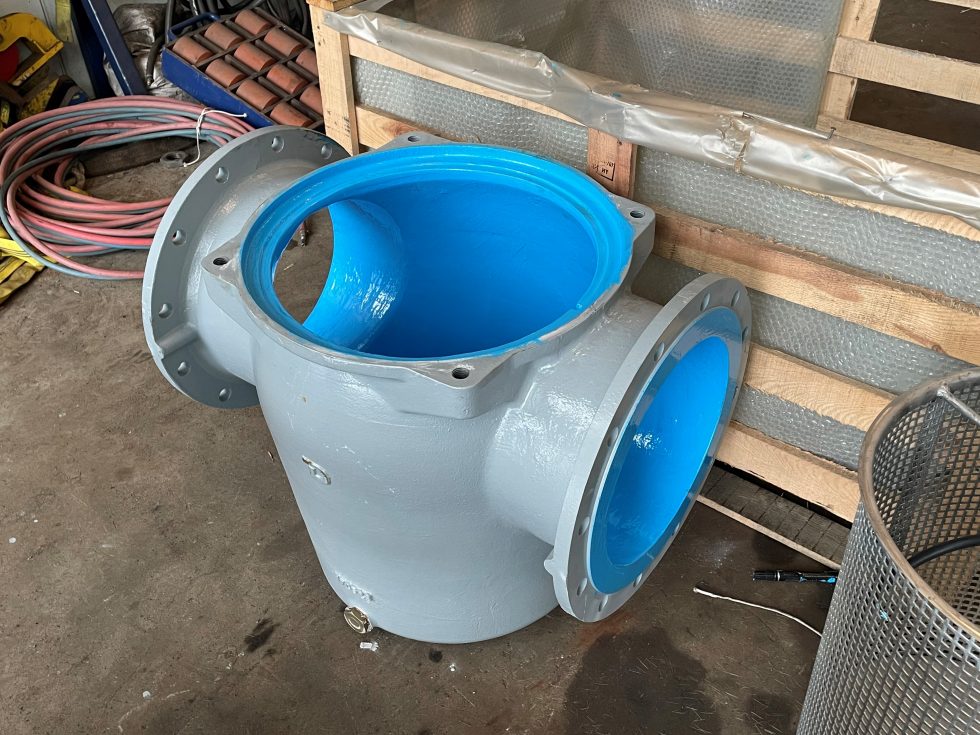 New produced Spacers, flanges first Wencon Coating layer (Wencon Coating White 1020) applied. When still sticky the nex layer Wencon Coating layer (Blue 1030) will be applied. Because of the 2 different colors it is clearly visible that the second layer covers the first layer completely.