RBT Vlaardingen installed the Swiss Solution modular Hand Rail System on their transformer platform. This unique Swiss Solutions modular system made it easy for them to work now by the current building regulations.
Key Points for RBT to use the Swiss Solutions Hand Rail System are:
Strong construction
Quick and easy to install
Modular internal connections
Non Corrosive
Lightweight and a high quality cost effective solution
The Hand Rail is available in two colours, grey and safety yellow. RBT has chosen for safety yellow, because this is a good contrasting colour. In case of the need to remove a part of the Hand Rail they have the benefit of this unique modular system.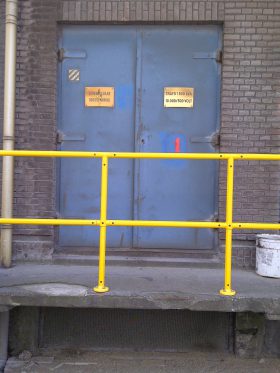 Repair Management Supplied this system complete with all the fastening materials and key for the security fixings. Rotterdam Bulk Terminal's own technical engineer installed the Swiss Solutions Hand Rail System within a few hours.
For more info of this product see our product information.