WENCON SCRUBBER WASH WATER PROTECTION AND REPAIR SOLUTIONS
Following the IMO 2020 Global Sulphur cap regulations, shipowners around the world, have been occupied with conforming and preparing their vessels.
Scrubbers form a new challenge to the shipowners who now have to handle a system with highly corrosive wash water from the scrubbing process thorough their vessel.
As such the scrubber tank is often made of high-grade stainless steel, and the pipework is constructed of GRP pipes that do provide higher resistance against the wash water. But there are still a few places where metal comes into contact with the wash water. The Scrubber overboard outlet made of Carbon Steel, and the vessels hull around the outlet. Both parts are located under the waterline. This Scrubber wash water of the open loop scrubber system is very agressive to carbon steel and repair is extremely costly because the vessel has to go to dry dock for repair. Wencon has now years of experience how to protect this carbon steel parts, with very positive feedback from the shipowners.  Wencon Hi-Temp coating is a solvent free epoxy coating that provides protection against the sulfuric acid content and low PH values in the wash water.
For repair of the GRE / GRP piping in Scrubber Systems Wencon developed a repair methode with Wencon UW Products and Reinforcement Tape.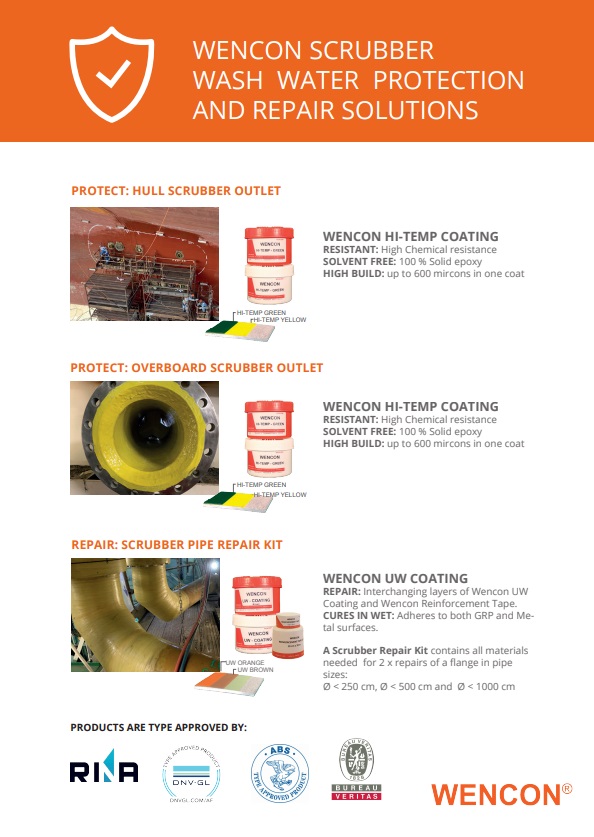 Wencon offers specifically for the GRE / GRP pipe systems 3 types of Wencon Repair Kits.
Wencon GRE / GRP / Scrubber Pipe Repair Kits
∅250 mm artikel 108820
∅500 mm artikel 108821
∅1000 mm artikel 108823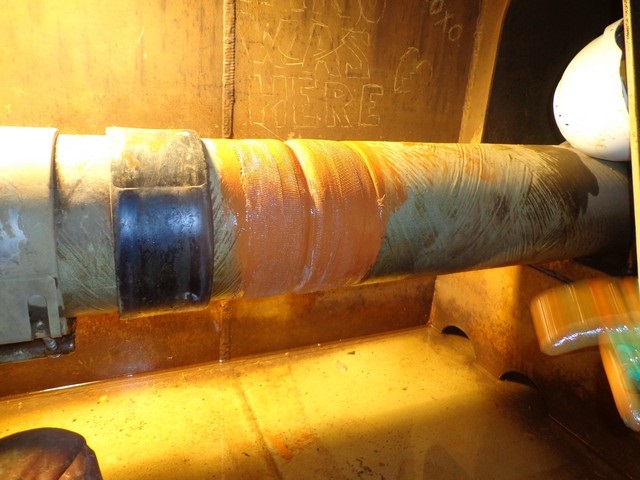 Downloads