CJC Jensen D10 Compact efficient Desorber
RMN supplied to it's customer a CJC Jensen D10 Desorber to remove water from the oil in the thruster system.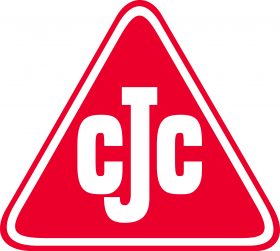 APPLICATION
This specific Desorber D10 is a very compact and most efficient desorber used for the removal of free, dissolved and emulsified water from oils.
Main Marine Applications are:
Thrusters
Stern tubes
Hudraulic applications
Synthetic fluids
Compact gears with smaller oil volumes
For EAL's/Biodegradable oils:
Esters
PAG'S
PAO'S
Emelsified oils
CUSTOMER BENEFITS
The CJC Desorbers ability of water removal is unaffected by viscosity and additive package. The desorber treats mineral oils as well as synthetic fluids, and is even able to break stable emulsions. The desorber range is able to remove larger amounts of water, and is able to maintain the water content within systems very low levels. It removes water, even from emulsified oil. It extended lifetime of both oil and components by a factor 3-4. Prevents uncontrolled shutdowns and reduces maintenance costs. The compact size of the unit fits through most hatches. Compatible with EAL approved fluids that includes Esthers or Glycols.
FUNCTION
The desorption process is based on the principle that heated air can effectively hold large quantities of water. In the Desorber the oil, preheated to 60°C is met by a counter flow of cold dry air. The air is heated very quickly by the hot oil and absorbs any water present in the oil, until the air is staturated. The warm, moist air is then chilled to condense the water out using a drain pipe. The unit is made of Stainless Steel. Furthermore the unit deliver external signals such as; a running alarm and a common alarm.  Optional available with change-over valves. The Desorber can be used on multiple systems.
FACTS
Water in oil leads to change in viscosity, reduced filter ability, reduced lubricity, formation of rust and bacterial growth and increased degradation of the oil – all factors that lead to reduced lifetime of both system components and oil.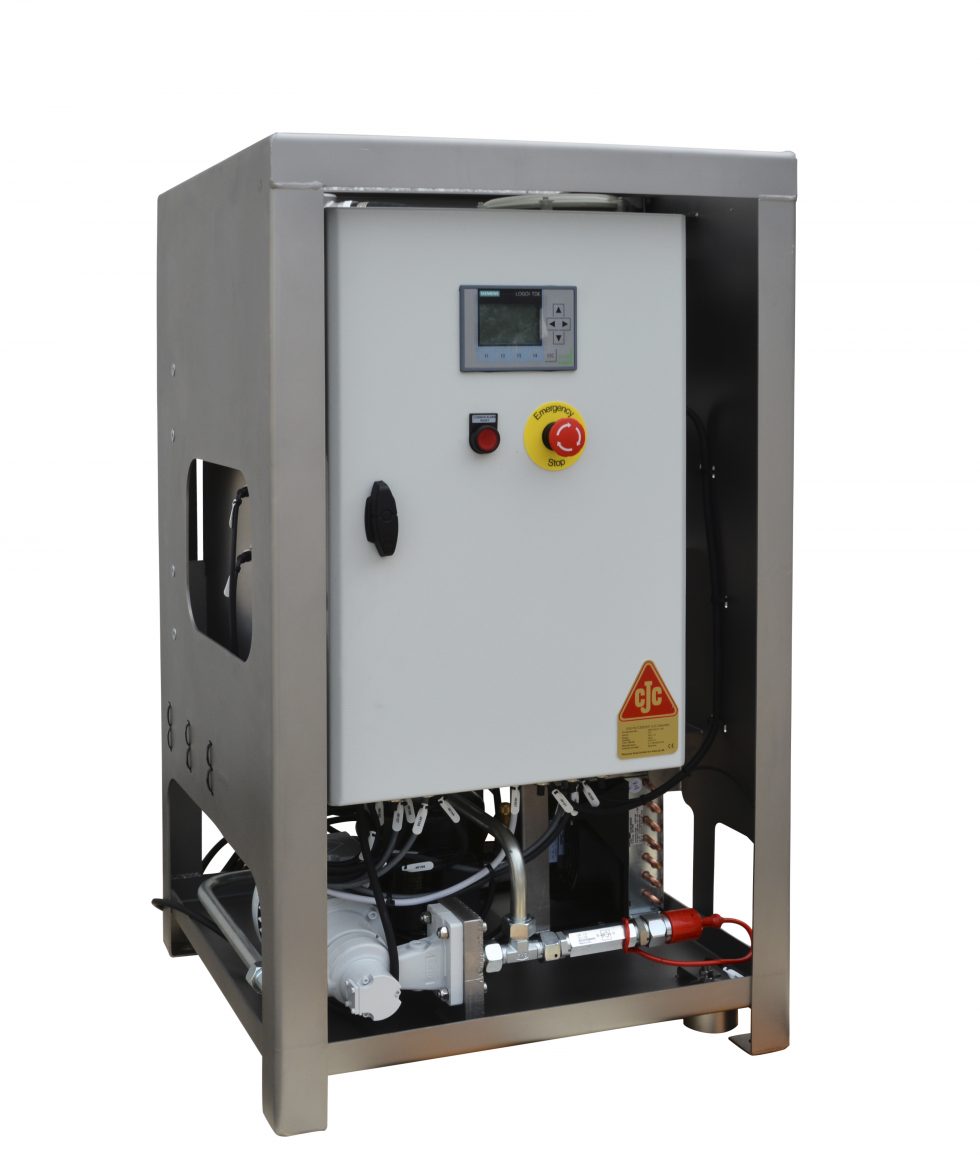 The CJC Desorber D10 is also available as a Combi Unit
The Combi Unit removes also particles from the oil passing through. The filter has a filtration rating at 3 micron absolute and 0.8 micron nominally. The unit is equipped with a pressure switch function to notify when the CJC Filter Insert needs replacement. The filtration process is performed by the separate pump drawing oil from the main system and passing through the fine filter, exiting from the filter base and back to the main system.
DNV-GL
The Classification Society DNV-GL (in their technical e-newsletter of June 12th 2013) has stated that, for their clean Design Class Notification:
If a biodegradable oil is used, an arrangement shall be in place to keep the water contenct of the oil under control