The new Wencon Shipping News is available. Easy to download with new actual news.
What's new?
1) Application Job Coating a new seawater filter with Wencon Coating. See the application job step by step: https://twitter.com/RMNRepair
2) Maintenance job with Wencon epoxy Coatings and Reinforcement Tape.
3) New Distributor in Hong Kong and Singapore.
4) New certified Wencon workshop in France.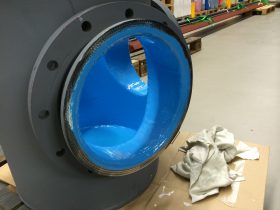 Downloads