With our partner TECHNED we offer the complete range of DOUBLEPOWER Highly efficient LED luminaires which are specifically designed for high demanding industrial applications even for extreme dustiness and aggressive environments and for areas with very high temperatures.
Extreme long lifetime and guarantee for the complete luminaire incl. LED chip's and electronics:
The range contains 3 different luminaire types, the TREE, SKY and RAY with a lifetime guaranteed up >100.000 hours which can be used in the most extreme areas for heights up to 18 meter and the AIR for less demanding industrial areas with a lifetime guaranteed up to >80.000 hours.
The special design and used materials ensures an exceptional thermal management for a highly efficient heat dissipation.
Glare Levels:
Doublepower ensure low glare levels (UGR) by embedding the LED chips deeper into their body en if required for the application using a diffuser. The radiance is regulated by suitable optics and/or larger reflectors surface. Doublepower achive low glare levels (UGR) while maintaining very high efficiency of the luminous flux.
ENGINE ROOM ENVIRONMENT:
Especially for engineroom environments where ambient temperatures are high (up to 50°C), the Doublepower TREE luminaire is the ultimate fixture to withstand this environment. High ambient temperatures and LED is not the best combination, but Doublepower can handle this without the risk of aging the LED chip's and electronic components. Especially for areas up to +65°C they develloped the TaMax version. Another big benfit of this luminaire is the low height and the easy way of mounting due to a flexible system with sliding nuts into the rail on top of the luminaire. This principle is known of the Techned TNAML 80.000 hours maintenance free fluo-luminaire.

The complete warehouse of RMN will be equiped with a Doublepower installation of the Doublepower AIR LED luminaires. With this luminaires we achieve energy savings of more than 50% and with a higher luminous flux level.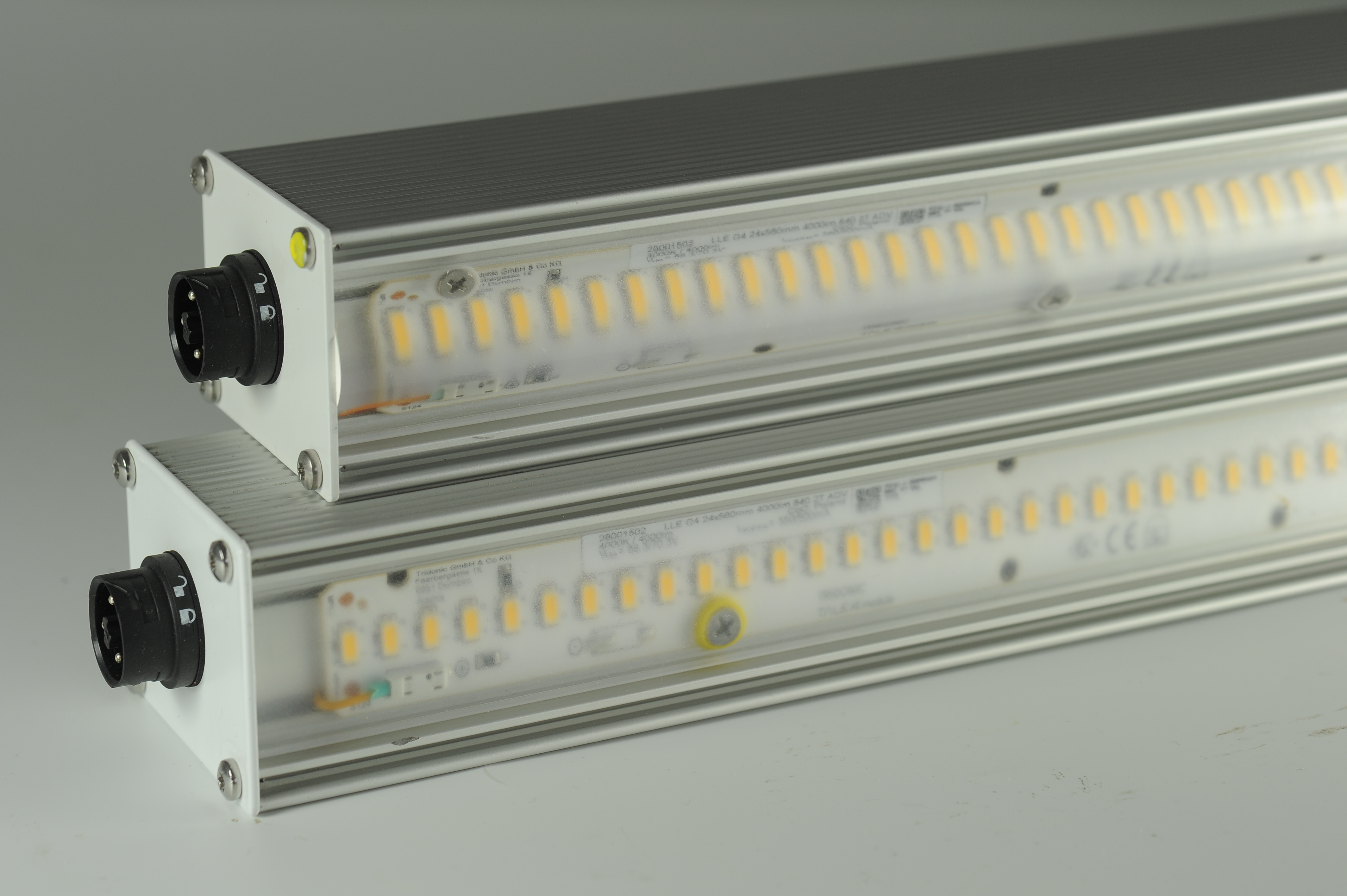 For buildings we can make a complete light calculation which is showed in a calculation report.
For more information ofDoublepower LED lighting please contact us.