ATEX hoists and Hoist trolleys hoists. The ATEX hoists and Trolleys are suitable for application purposes in potentially explosive environments. They are certified for Zone 1 & 2 and  21 & 22.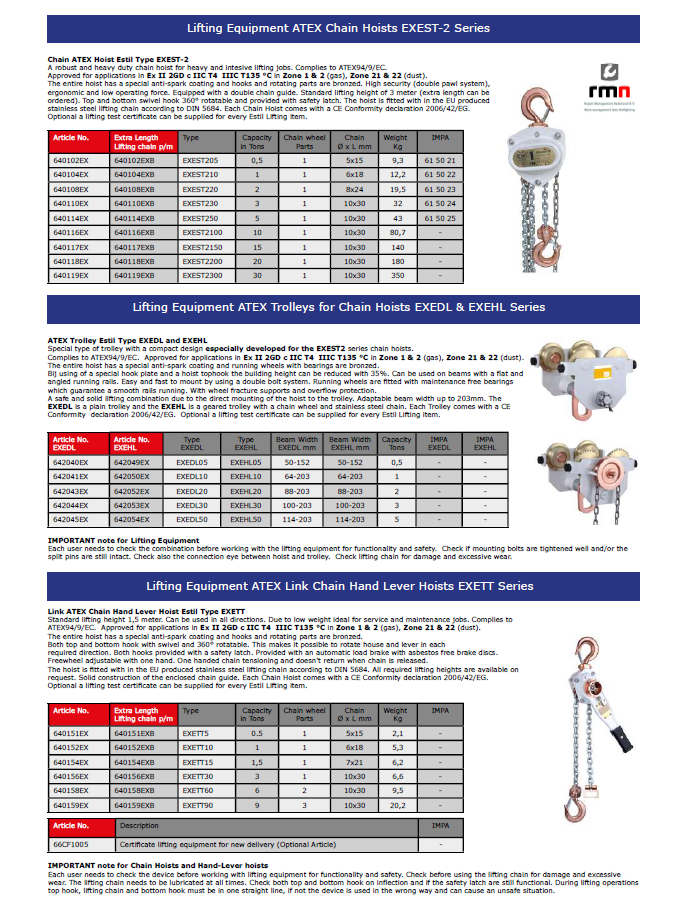 Ega Master, Non Sparking Tools, Acetylex Tools, Titanium Tools, ESD Tools, VDE Tools, Safety Tools
Manufacturer of top quality Non-Sparking tools and other Safety Tools for application purposes in potentially explosive environments. Certified by the prestigious German Federal Institute for Materials Reseach and Testing (BAM), which is a European Union approved laboratory to certify according to 94/9/EG Directive (ATEX). See certificate Beryllium-Copper Tools and certificate Aluminium-Bronze Tools.
What do customers around the world say about Ega Master Tools??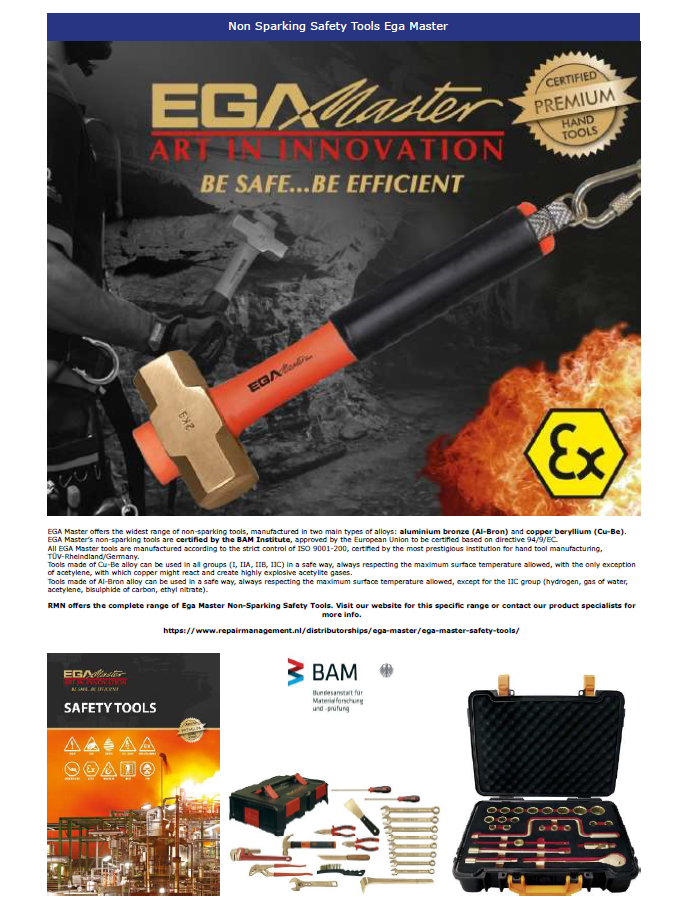 A wide range of Non-Sparking Tools in Aluminium-Bronze and in Beryllium Copper. All approved and certified by the BAM Institute.

Especially for safe working in Acethylene environments, Ega Master developed a range with ACETILEX tools.

Also a complete range with NON-MAGNETIC Titanium tools is been developed by Ega Master with the help of the most advanced technology. They are manufactured in Titanium Alloy, 6AI-4V, which have been used in the most innovative and advanced fields, such as aviation, military and aerospace applications. The tools are certified according to international IEC EN 60900 standard (ASTM-1505) and certified by the BAM Institute.

Ega Master 1000V insulated Non-Sparking Safety Tools. Certain working areas show 2 different health and safety risks: they show voltage tension, while the environment may have an explosive agent present (such as gases or dusts). Such areas may appear in: manufacturing of batteries, battery repair and maintenance, electrical maintenance in ATEX areas.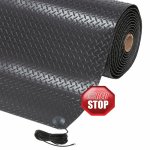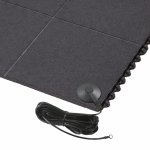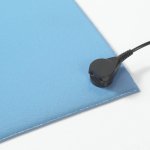 Notrax Safety Matting. ESD Safety matting available as roll and as tiles.