Ega Master, Non Sparking Tools, Acetylex Tools, Titanium Tools, ESD Tools, VDE Tools, Safety Tools
Manufacturer of top quality Non-Sparking tools and other Safety Tools for application purposes in potentially explosive environments. Certified by the prestigious German Federal Institute for Materials Reseach and Testing (BAM), which is a European Union approved laboratory to certify according to 94/9/EG Directive (ATEX). See certificate Beryllium-Copper Tools and certificate Aluminium-Bronze Tools.
What do customers around the world say about Ega Master Tools??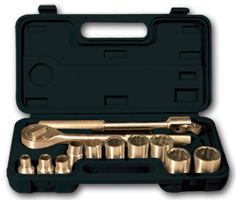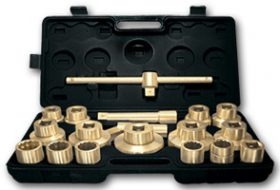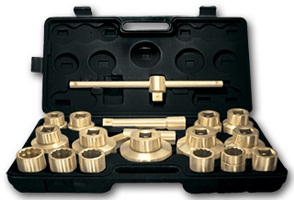 Especially for safe working in Acethylene environments, Ega Master developed a range with ACETILEX tools.


Also a complete range with NON-MAGNETIC Titanium tools is been developed by Ega Master with the help of the most advanced technology. They are manufactured in Titanium Alloy, 6AI-4V, which have been used in the most innovative and advanced fields, such as aviation, military and aerospace applications.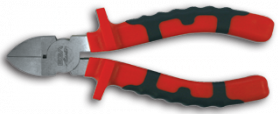 Fields where the Ega Master Safety Tools are been used are: Oil & Gas, Energy, Aviation, Armed Forces, Mining, Chemicals and Gas. Many well known companies are using daily the Ega Master Safety Tools. See list     


EgaMaster Non Spark Pipe Wrenches available in Copper Berillium & Aluminium Bronze.

EgaMaster Non Spark Pipe Cutting tools available in Copper Berillium & aluminium Bronze.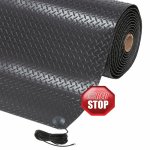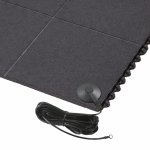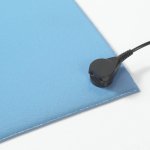 Notrax Safety Matting. ESD Safety matting available as roll and as tiles.
Other ATEX products in our product range are:
ATEX Light fixtures, Components, Teminal boxes, Control stations, Flameproof enclosures, Audible and Visual Signals, Cable Glands, Plugs and Sockets and Gas Detection  by TECHNED BENELUX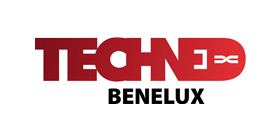 ATEX Float Level Switches from EMCO CONTROLS