RMN offers a complete range of  Garbage bins and Garbage Containers.
Wheeled Garbage Containers KLIKO
To collect all types of waste there is a range of wheeled garbage containers (the Kliko) in 7 different colours and 3 different capacities, 120, 240 and 360 liter.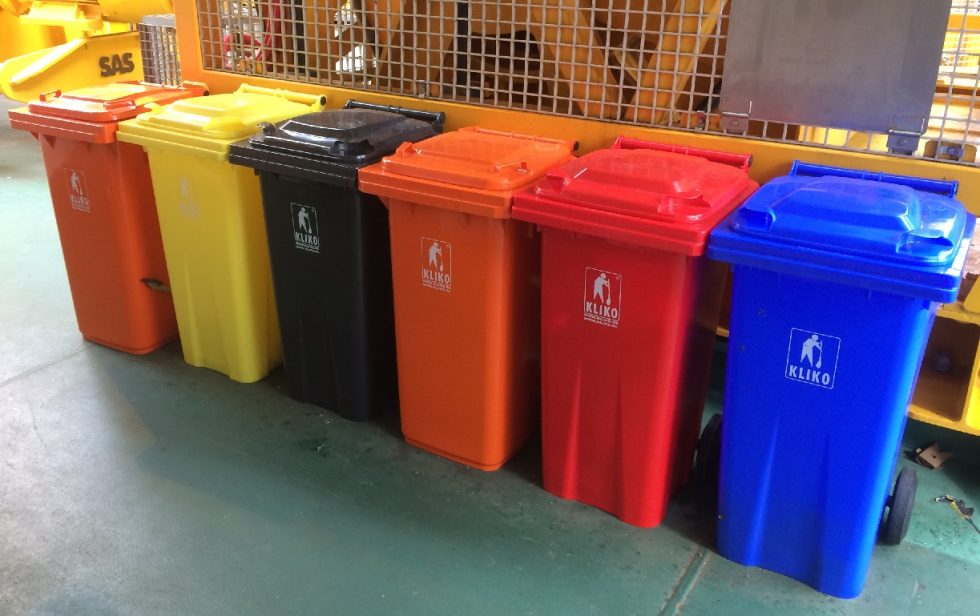 Workshop galvanized steel garbage bins
Galvanized steel garbage bins and containers are especially for industrial workshops where oily rags etc. must be removed. Together with the special Oil resistant waste bags it is easy to prevent environmental damage. Capacities are 35, 70, 90 and 110 liter and a 2-wheel 240 liter container and a 770 and 1.100 liter 4-wheel container.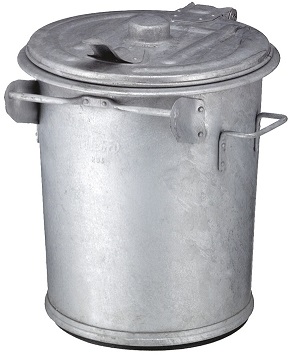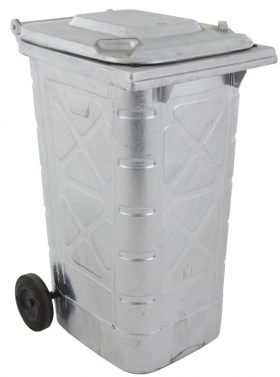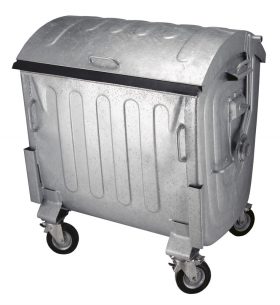 Garbage Collectors made from powder coated sheet metal in different colours for waste dividing. Capacity 70 liter with an easy access to exchange the full waste bag.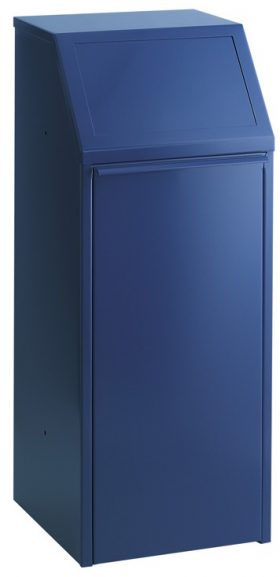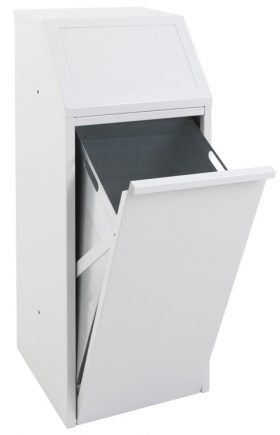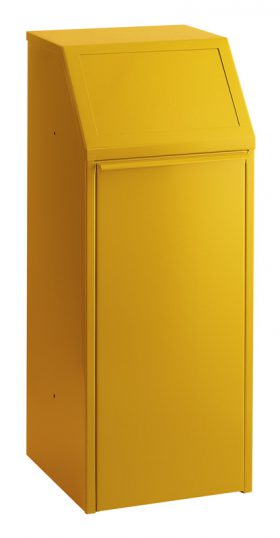 Carro-Kick Waste bins
Carro Kick Garbage systems are from extremely high quality and the range contains Pedal  Bins, Mobile Pedal Bins, Push Bins, Swing Top Bins. They are made from powder coated aluminium or stainless steel and meets the HACCP regulations. The bins can be equipped with an fire retardant inner liner made from aluminium which kept the bag good inside and neatly out of side. Also insert are available for paper or plastic coffee cups.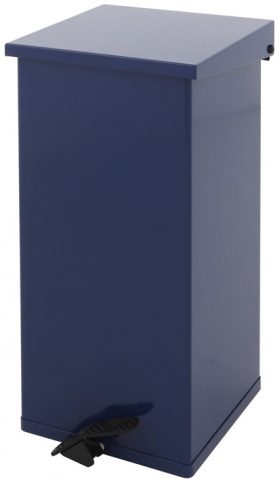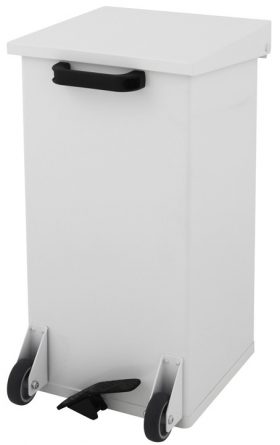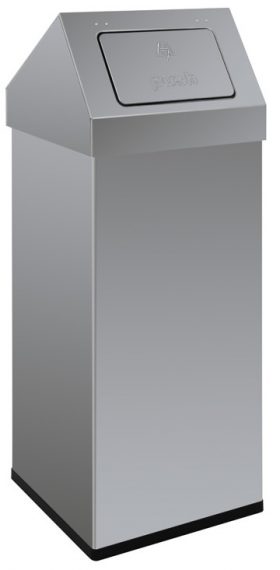 Industrial heavy duty pedal bins according to HACCP
Robust heavy duty industial waste bins made from powder coated steel or matted stainless steel available in 27, 45, 90 and 110 liter capacity. The bins have a soft close lid, the bag holder is from stainless steel and the bins are made according to the HACCP regulations.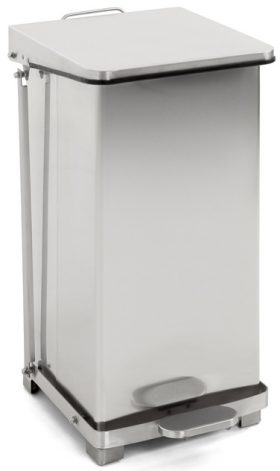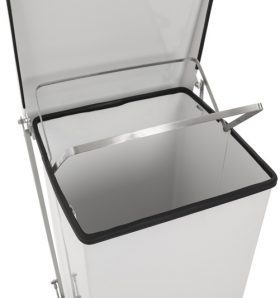 Connector Bin HACCP
A Fireproof recycling module with pedal made from aluminium. The sloping lid prevents something put on it. Equipped with clamping system for silent closing of the lid. Sturdy door and waste bag holder on rail system ensure that the waste bag can easily be changed within health and safety regulations. Two wheels at the rear also serve as wall spacers. The bins can be used separate or linked together with a special accessory. Optional coloured handles for visible waste separation. Article 94VB709502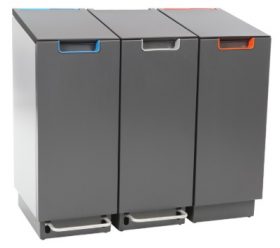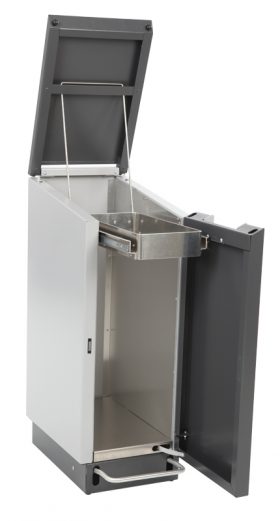 Rubbermaid Polyethylene waste bins
The Rubbermaid Step-On Container is a heavy duty container with a silent step on. The bin is available in 45 and 68.1 liter capacity. Also from Rubbermaid are the rectangular plastic waste bins which can be optional equipped with detachable dividers and a swing top  lid.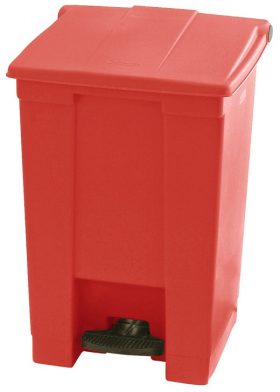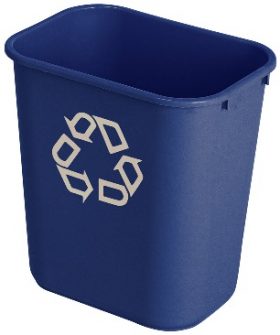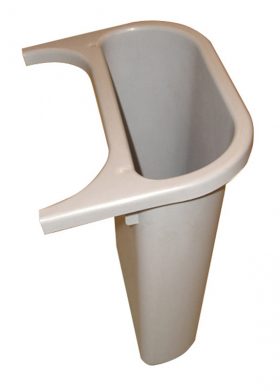 Cotton Rags Bin
A robust and fire resistant rag collector with on 2 sides of the lid a self-closing push cover. The bin is equipped with a metal inner bin which can be easily emptied by removing the cover of the unit. The unit is made from powder coated steel in the colour safety yellow and should be placed in every workshop for safe rags collection. Article 94VB221736
Classic round waste bins
A range of waste bins for offices, kitchens, sanitairy or domestic use. High end material use and nice looking finish to meet the requirements of those environments.  Capacities from 3 up to 50 liter.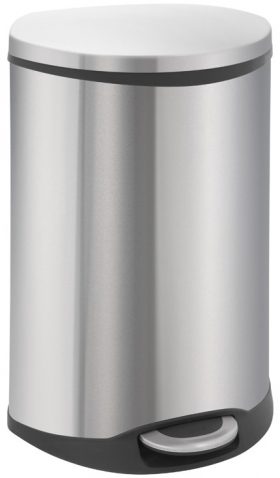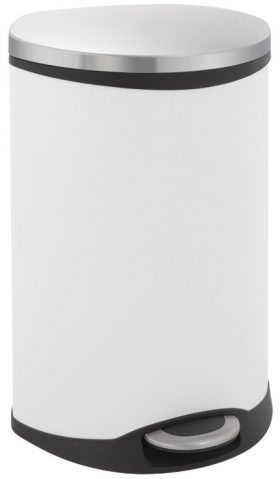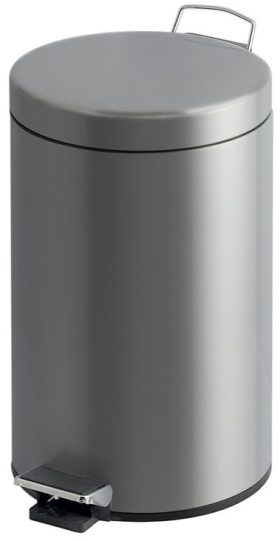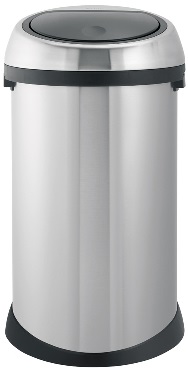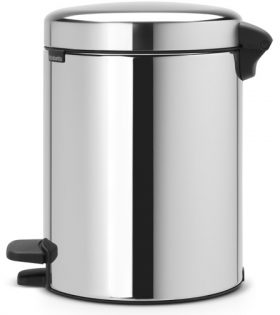 Three Compartment stainless steel brushed pedal bin
Two pedals gives separate access to the plastic bins inside (2×15 + 1×15 liter) for waste separation. Brushed high quality stainless steel with fingerprint proof coating. Soft close lid. Stay-open feature locks the lid for easy cleaning of the box and changing of the bags. Article 94VB31718276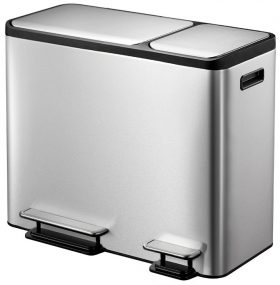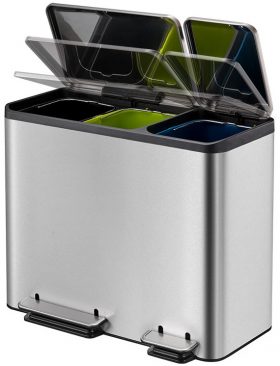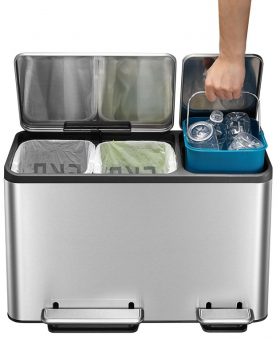 Flame retardant paper bins
Round metal shaped paper bins for offices available from 10 up to 110 liter capacity. Multiple colours are available to find the right combination for your office area.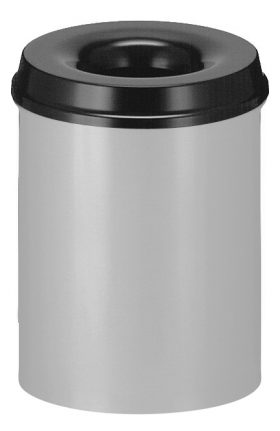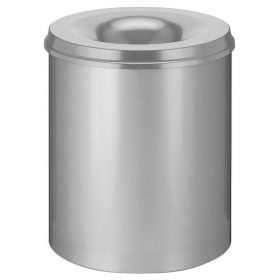 Ashtrays
Wall mounted ashtray types, free standing ashtrays, large ash stands for public areas.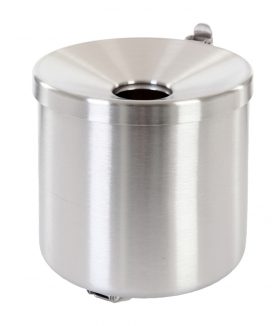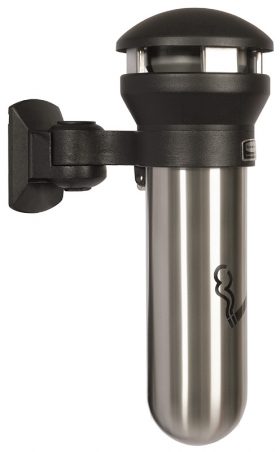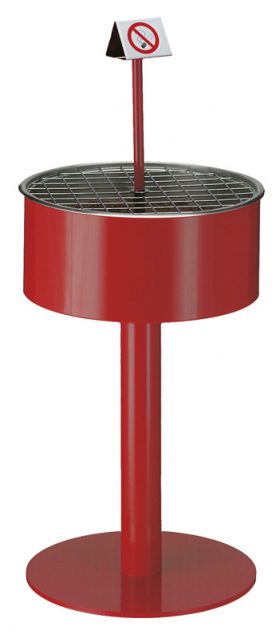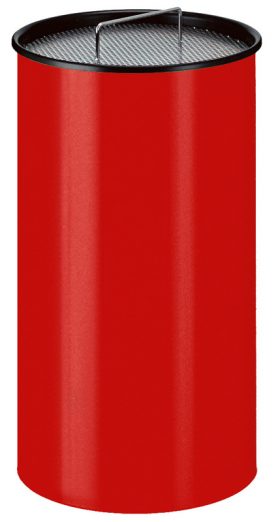 Curver waste bins
Two types of Curver waste bins with a capacity of 50 liter. The Bulletbin (article 970523B) and the Lune (article 970523C)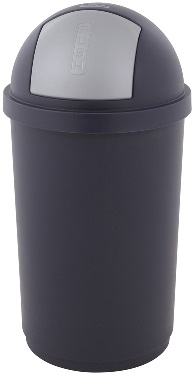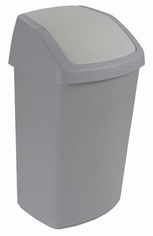 Garbage Bag Wall Holder Ring Type
Weather resistant galvanized metal wall mounted holder for 110 liter garbage bags. Article 970533W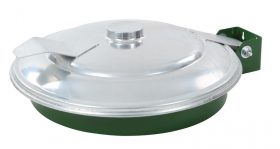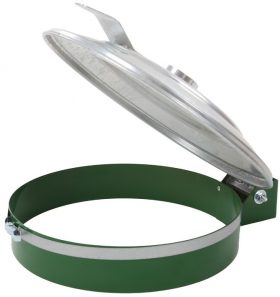 Garbage Bags
For all garbage bins we offer the right garbage bags. See datasheet where this can be found.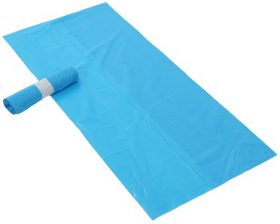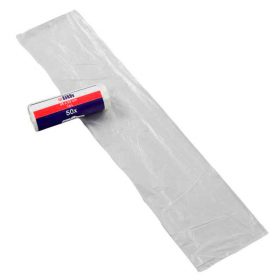 Garbage bin signs and other accessories