For workshops on shore and on board of a vessel we can offer a full line with electrical tools. The following brands are possible
Developing problem solutions for metal processing – therein lies one of the core competences of FEIN. The GRIT belt grinder by FEIN is an application solution for stainless steel processing, metal engineering and heavy-duty grinding. GRIT has set standards in the belt grinder segment for 25 years. And you profit from the comprehensive know-how that is at the heart of two leading brand manufacturers.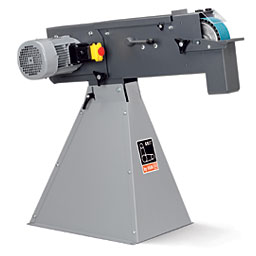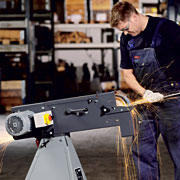 THOMAS S.p.A.
Leader as Metal cutting Machinery Manufacturers (tubes, profiles, solid materials) since 1951. The wide set of products ranges from the traditional Circular Sawing machine to more modern Metal Cutting Band Sawing machines in the manual, semi-automatic, automatic and CNC, mainly through Hydraulic Machines technology. The Company are also Band Saw Blades suppliers of WAL-ZER brand for perfect metal cutting.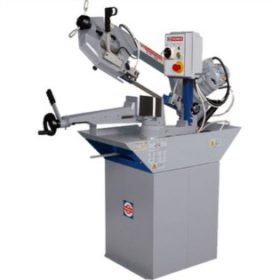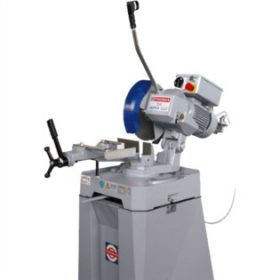 Working professionally demands original equipment! Since 1977, Euroboor has been a major player in the field of portable metal-working machines. We've been setting trends when it comes to innovations and product-development, demanded by the industry. Our concept was quickly noticed by other manufacturers. Obviously, we have become one of the most imitated manufacturers of magnetic drilling-tools. All magnetic drilling machines are equipped with state of the art PcB-boards, high-tech magnets and the most powerful motor units. Because we carefully listen to the feedback of our customers, we implement innovations as demanded. Therefore it's logical that our equipment receives highest rating of customer satisfaction.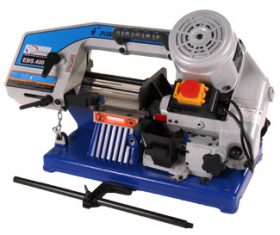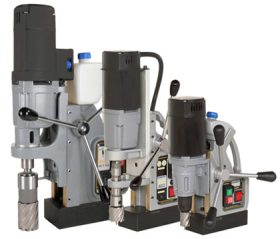 Abac
Aria Compressa can claim to have shaped the history of the Italian and indeed the International compressed air industry.