We offer flashlights made by the following manufacturers: Scangrip, Streamlight, Mag-light, Led Lenser, Pelican Peli Light, Adaro, NightSearcher, Bright Star, Sonca, Osram.
Know for its high quality LED work lights and flash lights. SCANGRIP is Europe's leading and trendsetting supplier of work lighting solutions for professionals. SCANGRIP is first-mover and is always two steps ahead when it comes to developing new and innovative LED work lights.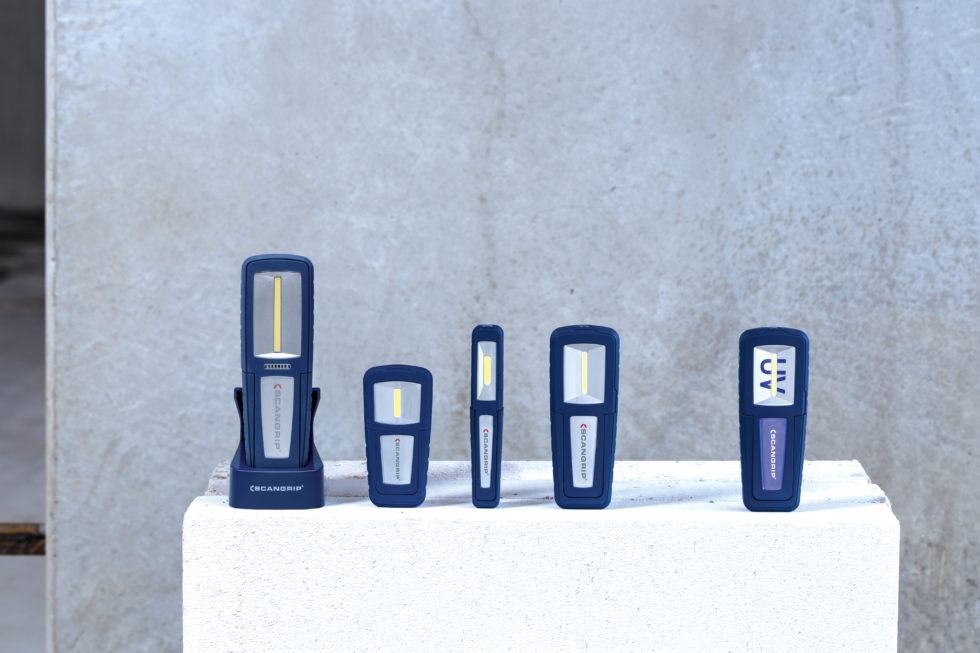 Streamlight
Streamlight, the professional handlamp / flashlight for marine, offshore and industrial applications. Firefighters all over the world are using the Streamlight flashlights for there safety. Also been used by hunters, fishermen, outdoor and sports enthusiasts. Streamlight is reconized around the world as the leading provider of premium portable lighting solutions. Flashlights are available for use with standard batteries and with rechargeable batteries. For the Stinger and Polystinger flashlights we can offer also 5 back rapid chargers. The latest technology of LED is used in the Streamlight flashlights. C4LED for more light and longer lifetime of the lightsource. Dual switch technology makes it more easy to switch on/off in difficult conditions and narrow spaces. Also a big variety of flashlights are available with an ATEX approval. A very strong and compact flashlight is the Knucklehead with an adjustable lamphead and a DUAL C4LED, runs on standard Alkaline batteries or rechargeable batteries and is watertight IP-X4 with a lightbeam up to 210 meter.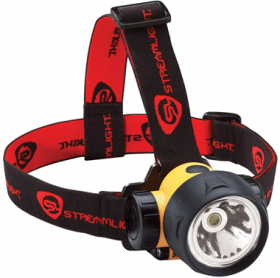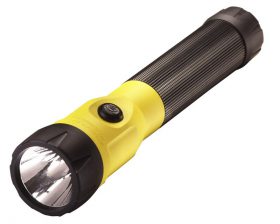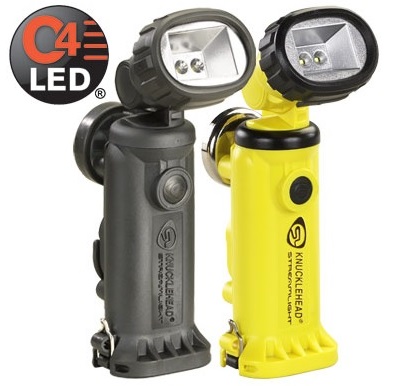 Adaro Adalit Torches
Special safety lamps with ATEX approval and connection for safety helmets and connection to Fire Fighter helmets.
Adalit L-10, The First rechargeable safety torch specifically designed for the firefighter helmets with an exclusive user location system by means of a blinking and moveable red LED on the side of the torch
Bright Star
Quality flashlights used in many applications. Available in normal flashlights, watertight flashlights and ATEX approved flashlights, for use with standard batteries or rechargeable batteries.
 
Led Lenser
Extreme powerful LED flashlights and headlamps. Made of first class materials such as anodized aluminium.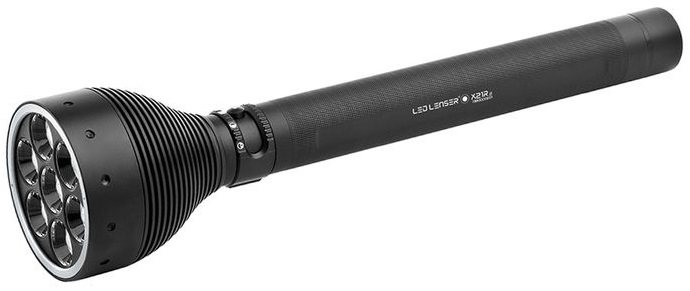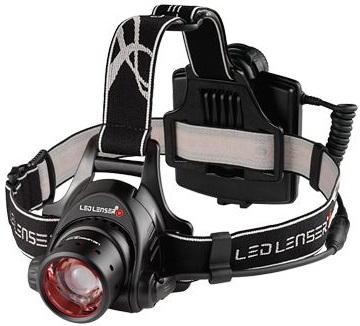 Mag-lite flashlights combines a superior design with reliability, durability and an unprecendented lifetime warranty. Available in many sizes for use in combination with standard batteries or the well known MAG-CHARGER with a rechargeable NiMh batterij that operates without a memory effect.  Now also available as MAGLITE LED.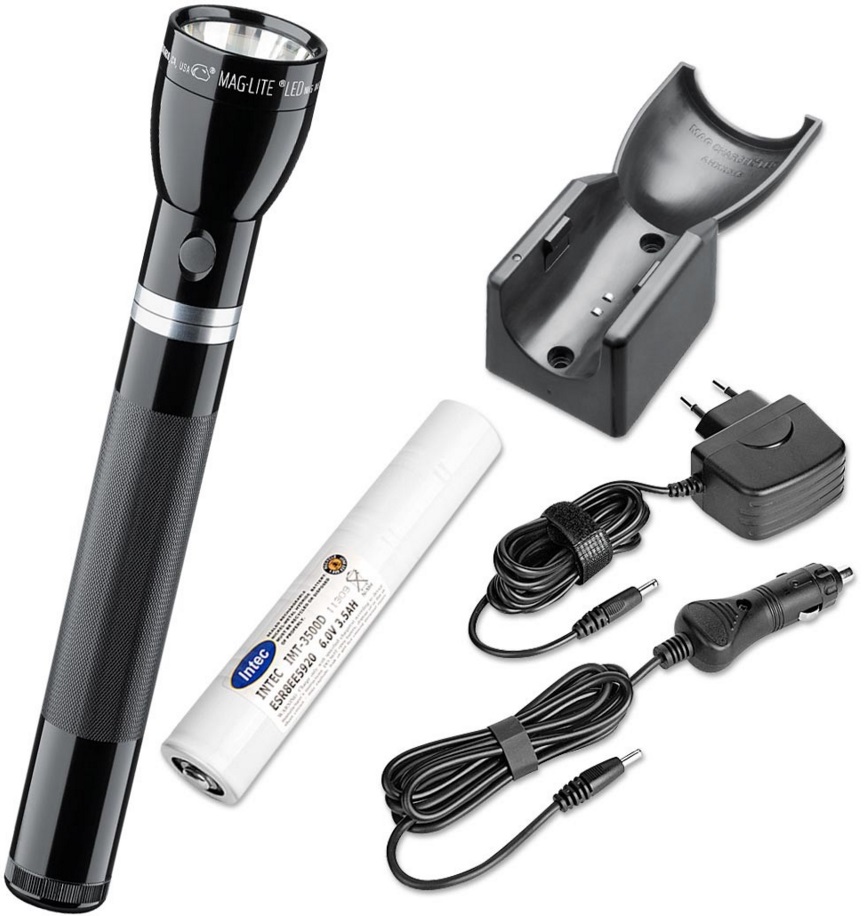 Petzl
Petzl LED headlamp used by professionals. Also avialable for Atex applications.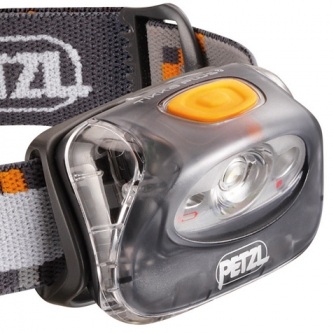 Nightsearcher
Nightsearcher Pulsar, safety signalling lamps, supplied in a strong plastic casing. Available in Yellow, Blue and Orange light colour. With strong magnet force and watertight up to 10 metres depth. LED with runtime between 15 and 60 hour depents on standard or strobe function. Complete with battery charger.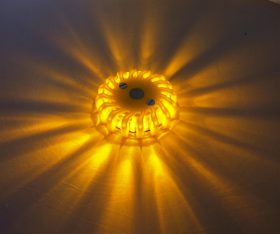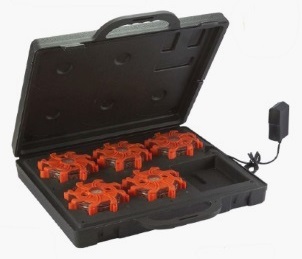 KSE Atex flashlights for helmets
KSE flashlights with LED for use on a safety helmet. Type KS 7610 with a 40.000 hour lifetime LED module is for ATEX ZONE 1 and is rechargeable.  On request special charger docks for 8 lamps are available.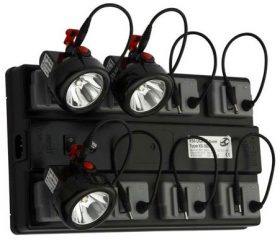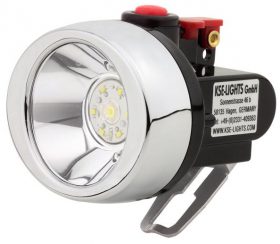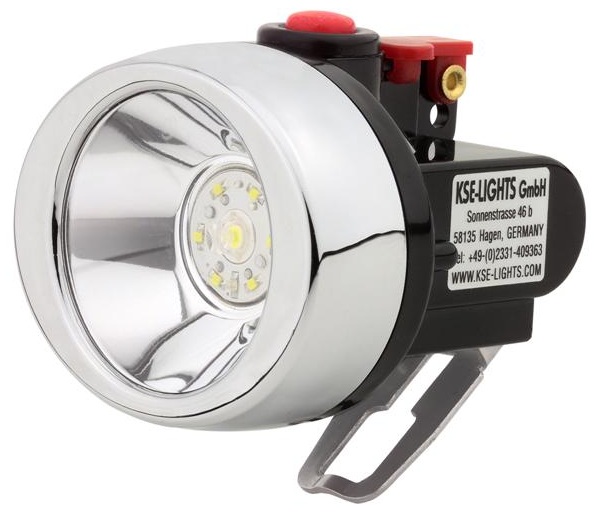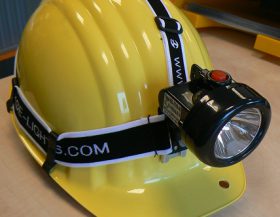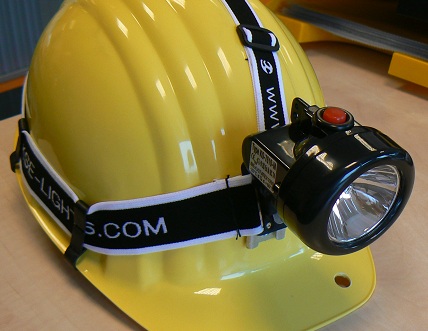 Pelican
Pelican offers a complete range of flashlights and worklights. Available with a Kryton or with a LED light source. For use with Alkaline batteries and rechargeable batteries and for standard industrial applications and hazardous environments (ATEX).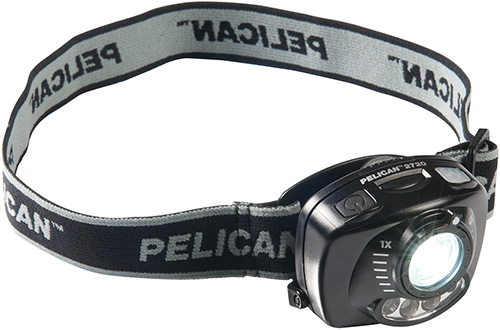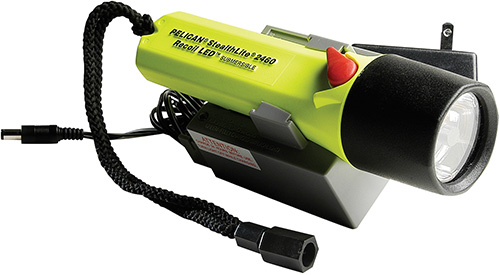 Sonca
Sonca Products specialized in the design, manufacturing, marketing and distribution of the following product lines:
Portable lighting products from household, outdoor, work to personal lights
Eco-friendly rechargeable and emergency lighting products
Gifts & premium lights, including penlights, pocket lights and keychain lights
The Sonca Flashlight 165EC is supplied complete with an Alkaline battery, so ready for use. Available in many colours. A cheap solution for heaving light in dark conditions.