Portable worklights are in many types available. For working in normal conditions or in wet conditions we are able to offer the right type of worklight.  RMN offers a wide range of worklights which are approved by law for professional working conditions and electrical safety.
Brands such as SCANGRIP, Eurolux and Rohrlux offers the right and safe solution. With or without a safety transformer you name it and we have it. We can also offer handlamps for areas where there is a risk for explosion. Special Ex handlamps are in different types available.
SCANGRIP Innovative LED work lights from Denmark
SCANGRIP is Europe's leading supplier in durable and functional LED work light for professionals. The products have a unique design inspired by the concept of Danish Design and create new products that have not seen before. SCANGRIP is first-mover and is always two steps ahead when it come's to developing new and innovative LED work lights. SCANGRIP has manufactured since 1906 hand tools of very high quality for the industrial and automotive sectors.
RMN offers the complete range of SCANGRIP LED work lights. The range contain floodlights, hand lamps, flash lights, head lamps, line lights inspection lights and accessories.
SCANGRIP EX PROOF work lights 
A special part of the range are the SCANGRIP EX – PROOF LED work lights. Certified for use in EX Zone 1 & 2 for GAS and EX Zone 21 & 22 for DUST.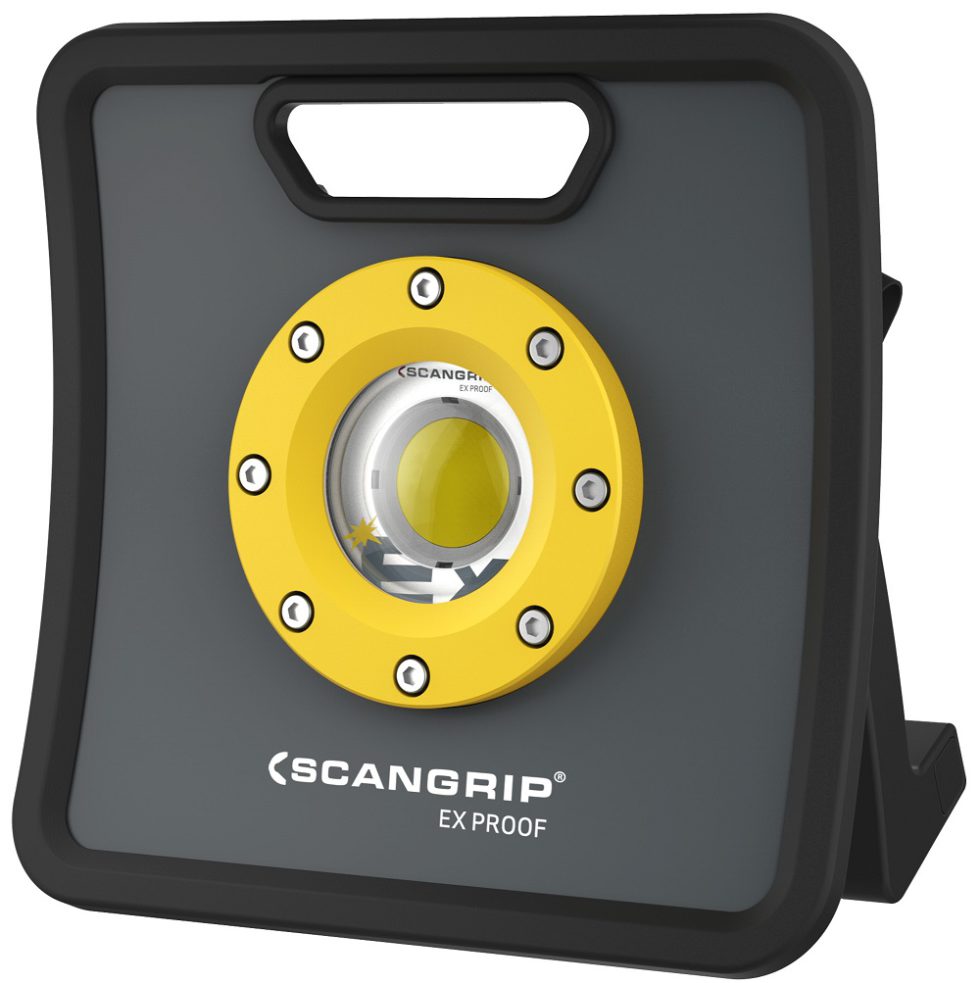 SCANGRIP NOVA & VEGA work lights 
Extremely powerful illumination up to 10.000 lumen. Light dimmable in 5 steps. Rechargeable versions with display for battery capacity and remaining operating time. New re-designed stand for mounting direct on the SCANGRIP TRIPOT with the quick connection.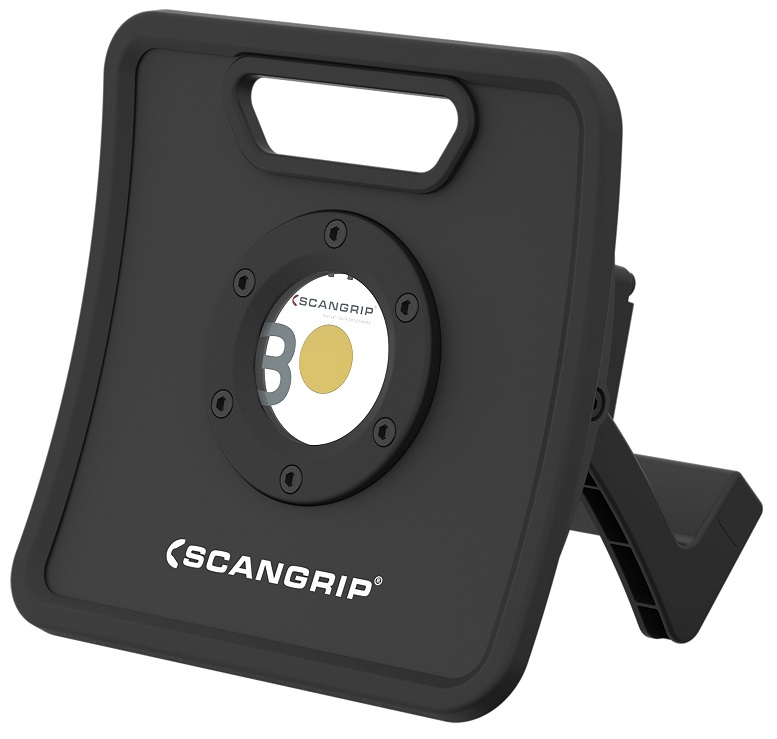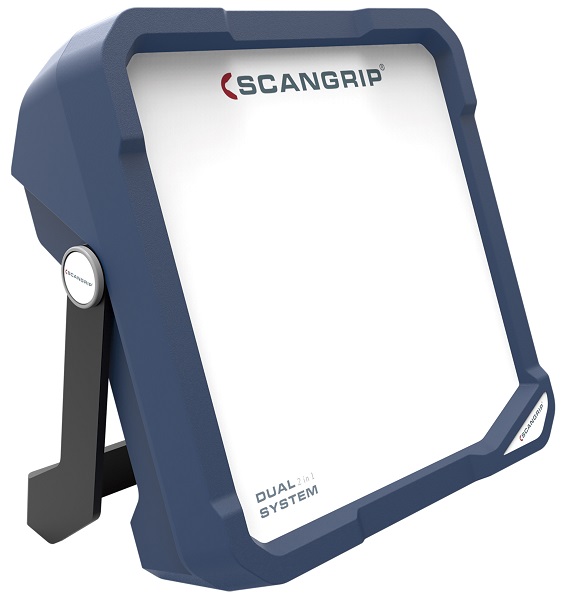 Rohrlux
Since 1954 Rohrlux develops and produces professional lighting solutions for industrial craftmenship – always state of the art. New ideas do not arise over night at Rohrlux. They take time to analyse the market. Are the luminaires robust enough? Can they improve safety standards? Can they reduce energy consumption? How do they reach the shortest maintenance time for the user? With all answers on these questions they develop, produce and market new products. The latest development is the Rohrlux Opus Mini LED. A very robust worklight with a high light output and a low energy consumption.
Rohrlux fluorescent and LED tube lights
For easy acces in narrow spaces, high light output, low energy consumption.
Eurolux
Eurolux is a Dutch based company with a complete range of portable light fixtures. Standard halogene fixtures, fixtures with energy saving fluorescent lamps and LED fixtures belong to their range. Also a full range with safety transformers and safety (low voltage) fixtures are available for safe working in wet conditions. The latest technique is used in their products and all the products are made according to the rules for electrical safety.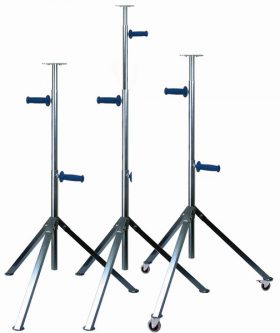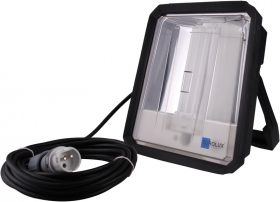 The latest development of Eurolux are the portable LED worklights with or without a carry stand and all Class II of Class III. The LED Gladiator offers a high light output with a impact resistant polycarbonate diffuser, a foldable stand and with 5 or 10 meter cable. The Gladiator LED is also available with a Li-Ion battery instead of 230V makes it  the tool for areas where is no electric power available. The NEW Eurolux LED Floodlight 90W gives 9000 lumen light output. The best alternative for a halogen floodlight.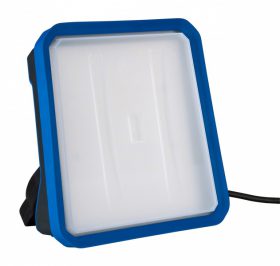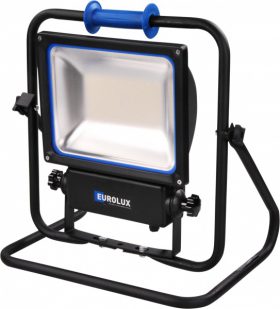 Eurolux Safety Transformers.
Many types available for use in wet working conditions.