Aircom Electric driven ventilator
The Aircom© AWS is our standard electric driven ventilator. Powerfull and solid as it is, it can be used everywhere. On the suction side, a strong grid protects the fan for lose objects.
Its ergonomic design makes it easy for use on holes or working with duct hoses. The high static pressure advances high air-movement, and therefore also suitable for big areas. Available in 110 & 220 volt single phase, 50/60 Hz suitable, and 380 Volt 50 Hz – 440 Volt 60 Hz and 3 x 220 volt 50/60 Hz Triple phase. On request also Explosion proof designs available for hazarous areas.
Diameters up to 600 mm are available.
Beco Duct ventilators 
A range of mobile electric  and pneumatic tube ventilators for many applicatons on board of ships, offeshore, underground mining, power plants etc. Available in many capacities.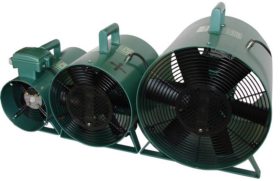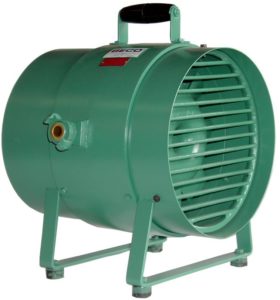 Spitznas ATEX duct ventilators 
Special ATEX Pneumatic tube ventilators to use in areas with a potential risk of explosion. For gasfreeing of ship's oil tanks, for gasfreeing pumprooms, for removal of welding fumes from tanks. For provision of fresh air when painting in tanks. For supply of cool moist air quickly after hot water or steam cleaning. ATEX  II1GcIIBT6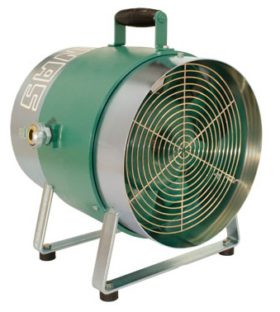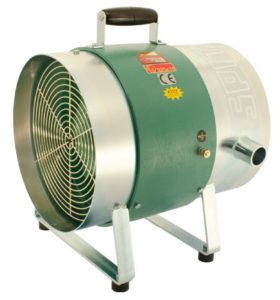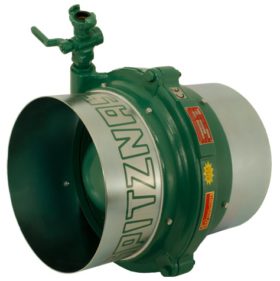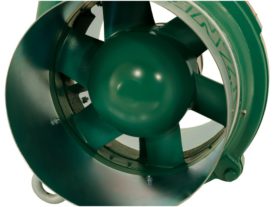 Spitznas ATEX pneumatic Stainless steel and steel venturi ventilators 
Sparkfree and explosion proof. Handy and lightweight. For ventilating, exhausting and cooling on board of ships, powerplants, mining, petrochemical etc.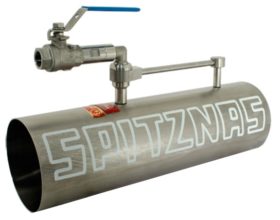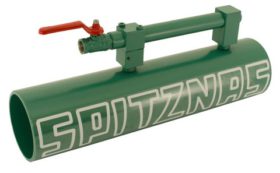 Ramfan Ex Turbo ventilators
Ramfan portable ventilators for Ex hazardous environments. High quality glass fiber reinforced ABS anti-static housings for extra low weight. The EFI 120 XX is easy stackable due to it's design. the special anti-static duct hoses can be easy connected to the ventilator and are 7600mm long.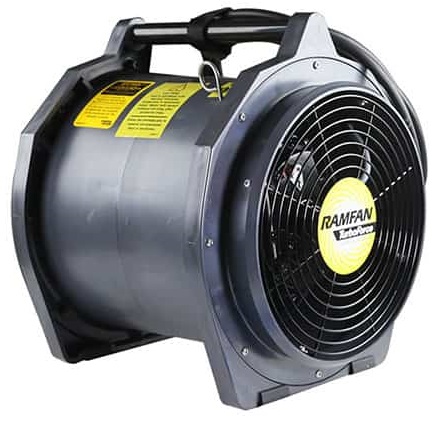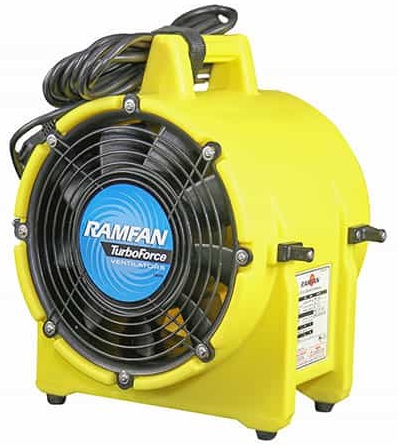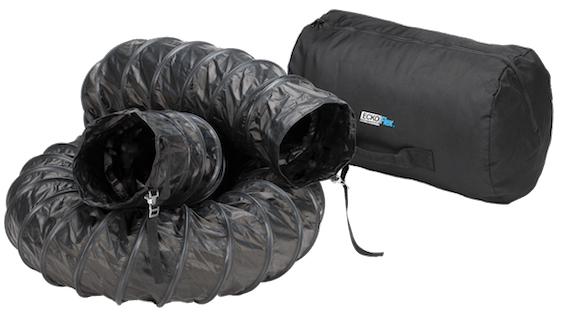 Eurom DryBest Fan
Industrial ventilators / De-humidifiers in 2 different versions. Both portable. The type 750 is stackable.
      
Sinus Finned Tube Heaters & Sinus Fan Heaters
Type WD-H and GG-H 
The Sinus Finned Tube Heaters are designed for industrial application. Because of there high level of reliability, they are especially suitable for all heating applications at an ambient temperature of up to 60ºC. Due to the fact that their construction is in accordance with IP65, they are also suitable for damp areas. The heaters must be installed by skilled personnel. Because of high surface temperature, they are not suitable for rooms containing inflammable materials and in areas with a possible risk of explosion. The heater is composed of ceramic centre formers, in wich a glow spiral is encased, in a 1- or 3-phase construction. The connection is robust and can substain high temperatures. It's possible to insert a second cable gland into the connection box, this will allow for the connection with a room thermostat. A room thermostat (IP30; 0-30ºC) may also be placed on the lid of the connection box (dry environment). Sinus Delta Fan heaters are extremely ridgid and durable. They can run on 50 and 60 Hz as well, makes them suitable for Marine and Offshore applications.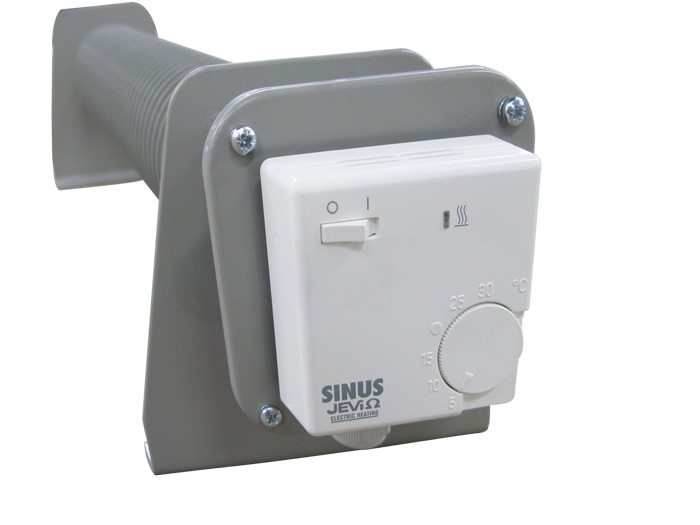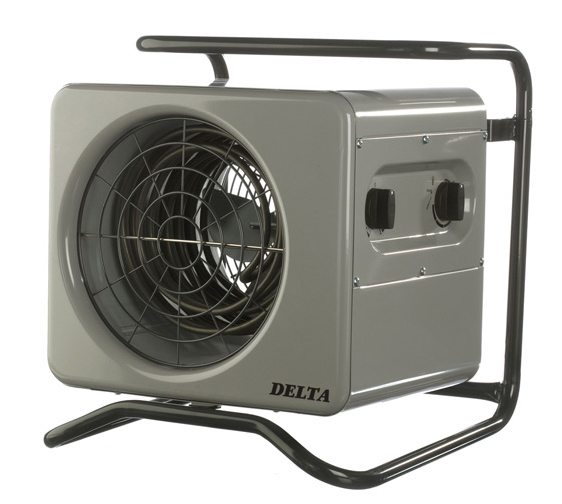 Frico Fan Heaters  
Frico offers energy efficient heating systems. The range contains air heaters, fan heaters, convector heaters etc. The benefit of the Frico Tiger Fan Heaters we offer is that they can run on both 50 and 60 Hz which makes them suitable to use on Marine and Offshore applications. The fan heaters are equiped with high quality corrosion resistant coating.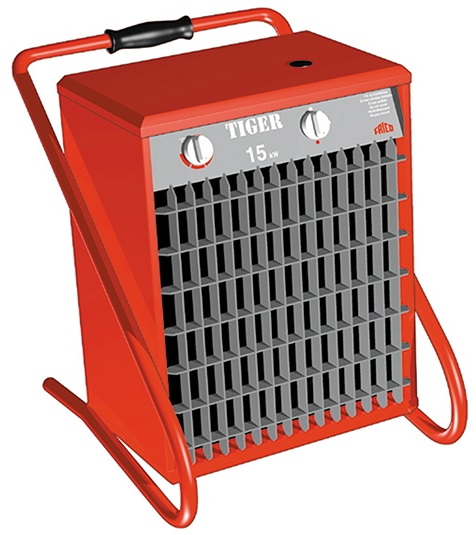 Dimplex 
Dimplex is a world leader in residential heating products. By zone heating the rooms in your home or office where you spend the most time, you can reduce your central furnace temperature and your heating costs! Choose from our wide range of styles, formats and sizes.
Eurom
Portable heaters by Eurom  makes it easy to have a temporary heater when you need it. In this range we offer fan heaters, ceramic heaters, oil filled heaters and industrial heaters. The Eurom fan heaters are only suitable on 50 Hz. If you need 60Hz heaters we offer Frico and Sinus fan heaters.
Rain Caps for exhaust pipes
Rain Caps for exhaust pipes are available in heavy duty aluminium and as silent cap in stainless steel.
Pump-heaters for emergency shower systems and eye-wash units on deck to prevent the system against freezing. Adjustable temperature heating element between 0 and 40 degrees Celcius.