FEIN
FEIN is the expert when it comes to professional and extremely reliable power tools and special application solutions in the metal, interior work and automotive fields. As the inventor of the electric handheld drill, FEIN has been developing innovative and unbeatably efficient solutions for practical applications for 140 years; machines that have proven their worth even under the toughest continuous use by craftsmen and industrial operations alike.
Fein angle grinders from 115 up to 230mm diameter, Fein powerfull drill machines also as Cordless available with 3 years warranty on the battery, Fein Multimaster a great tool for renovation jobs, Fein high frequency grinders  which can be used on all locations where 230V voltage is available, Fein Marine Program with a range of machines for the right surface treatment, Fein Supercut to reach the most difficult areas.
Flex PowerTools
You need good tools to do good work. But which are good tools? How do I recognise real quality? And when is a tool worth its cost? For FLEX it's the craftsman who sets the standard. That is why we visit those sites where tools are used when we develop new machines. On construction sites, in the shops and factories. And that's precisely where we determine the specifications that every FLEX must fulfil. Foremost this includes the proverbial longevity of our machines. Then their power and functionality. Also the design, the ergonomics, and the safety of a FLEX. And of course its advanced technology that always provides new solutions to problems, revolutionising the work procedures of entire industries. We are proven right by each of the millions of craftsmen who perform outstanding work using their FLEX every day. Flex Angle Grinders available in many ranges.
With Flex we can offer a superb range of machines for surface finish and sanding. See download product sheet.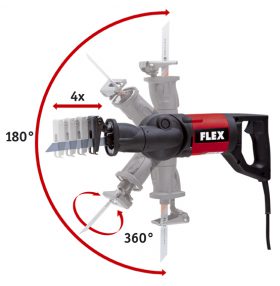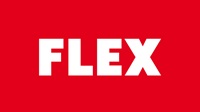 KEYANG Powertools
Korean Keyang PowerTools is already more than 30 years producer of high quality machines for construction and industry. More than 15 years they produce for various brands in the European market. Keyang provides excellent quality for a fair price. Keyang has a 3 year warranty on its products. The vision of Keyang is based on the idea that you do not make it with only good products. They believe that success for half depends on delivering quality products and for the other half of providing excellent service. So you get standard 3 year warranty on every machine without registration or other fuss. If your machine have an unexpected malfunction will be repaired or replaced.
KEYANG battery driven impact wrenches.
Makita
With nearly 100 years of experience in advanced motor design, Makita applies the latest innovation to engineer and manufacture the best power tools in the world. Makita Power Tools have more power and less weight, and are more compact and more efficient than any other. At jobsites around the world, professional users are dumping the old, getting the new and gearing-up with Makita. Makita offers more solutions for the professional trade. See download for Electric drills.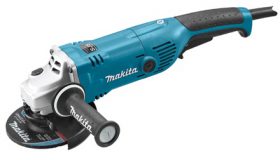 Pferd
Pferd, premium quality in tools and abrasives. A range of more than 7.500 Pferd brand grinding, cutting and surface finishing tools and a complete range of advantage Brush power and maintenance brushes is available. A special tool manual is available to guide the customer to the right tool. For special requests we visit the customer on site together with the Pferd product specialist to ensure that the right advise for the job will be given. The Pferd Edge Finish is an angle grinder based machine with tungsten carbide inserts to remove sharp parts from the steel workpiece and create exact edge shapes.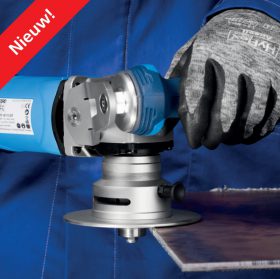 Bosch
Reliable and innovative tools. Properties that gives the Bosch machines a great tool for the professional user. Bosch offers a wide range of electrical tools. It consist tools such as Angle Grinders, Drills, Sawing machines, Sanding Machines, Battery Tools etc.
Rems
Made in Germany. Our own production plant is located in Waiblingen near Stuttgart, in the centre of Germany's high-tech industrial region. There highly modern equipment and facilities are available for research and development, for production and quality control. In addition to this there is a permanent staff of highly-qualified employees, who in part represent the 4th generation of service at REMS. They have the special level of knowledge and experience that is essential for the manufacture of quality products. Quality means much more to REMS than simply dimensional accuracy and function. It is backed up by a comprehensive quality control system, which begins as early as the assessment of market needs and which is ever present during the product development and manufacture and continues with systematic quality analysis in the market. Furthermore the quality of the production processes is regularly monitored and affirmed by the testing agency that awards the GS safety sign. All REMS products correspond with safety and accident prevention regulations and fulfil the respective appropriate European standards according to the terms of the EU directives. Additionally, with the exception of a few hand tools which are not safety relevant, all REMS products  are checked and approved by independent testing agencies.All REMS products thereby meet an  especially high standard with regard to work safety, functional safety and operational safety.
REMS Thread Cutting Tools for professionals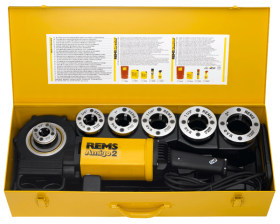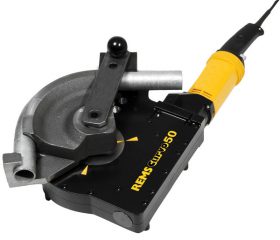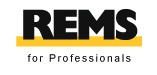 Rems Die Stock how does it work?
Euroboor
Working professionally demands original equipment!
Since 1977, Euroboor has been a major player in the field of portable metal-working machines. We've been setting trends when it comes to innovations and product-development,
demanded by the industry. Our concept was quickly noticed by other manufacturers. Obviously, we have become one of the most imitated manufacturers of magnetic drilling-tools.
All magnetic drilling machines are equipped with state of the art PcB-boards, high-tech magnets and the most powerful motor units. Because we carefully listen to the feedback of our customers, we implement innovations as demanded. Therefore it's logical that our equipment receives highest rating of customer satisfaction.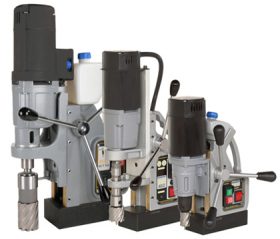 New from EUROBOOR is the cordless magnetic drilling machine EBM.360 with a powerful 37V/7Ah Lithium-Ion battery. 
Drilling capacity up to 2 inch, annular cutter capacity from12 to 36mm diameter or twist drills from 1 to 13mm. Give yourselve an absolute freedom of movement. Provide with  battery life LED indicators to guarantee your safety.