Swiss Solutions LED, Light of the future. 
Swiss Solutions LED Floodlights are made according the latest LED technology. A range of well designed top quality fixtures available in several types and light colors. The standard used LED Floodlights gives a Natural White light color (4000-5000K). All the fixtures are also available in the light colors Warm White (3000-3500K) and Cold White (5000-6500K).
The Floodlight fixtures can be mounted on the wall or floor with the bracket and connection is easy.  High quality materials are used. Die cast aluminium housing, Tempered Glass, Aluminium reflector and a Rubber seal. Protection grade is IP65.
The Swiss Solutions standard Floodlights are equiped with high quality EPISTAR LED modules. The new Swiss Solutions High Output LED Floodlights are equiped with Philips 3030 LED's. Light output up to 128.800 lumen is possible.
Applications for the Swiss Solutions Floodlights are:
Roadway lighting, Pathway lighting, Sidewalk lighting, Parking lot lighting, Ramp lighting, Farm lighting, Remote area lighting, shopping mail lighting, Warehouse lighting, decorative lighting of building walls etc.
Advantages are:
No RF interference, Maintenance free, Easy installation, Low power consumption, High intensity, Long lifetime.
See datasheets in the downloads for extra information.
NEW High ouput LED Floodlights available with PC lens of 120° or 60×100º. Light output from 28.800 up to 128.800 Lumen. IP65 protection. Expected lifepsan 50.000 hours.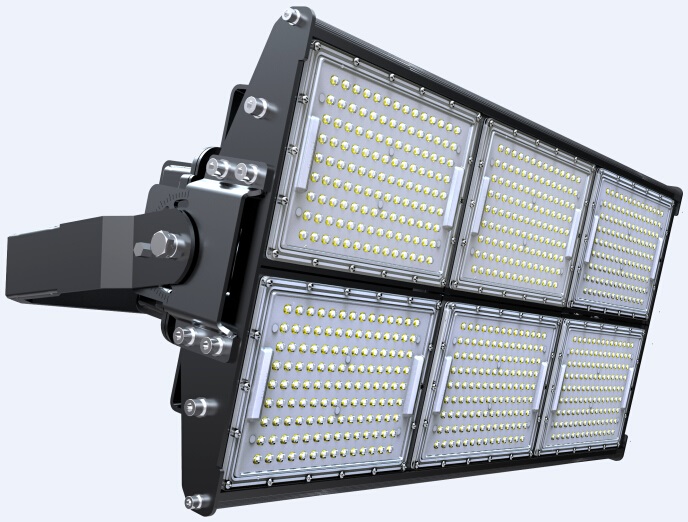 Standard series Swiss Solutions LED Floodlights available from 10W up to 200W. Light output 2.400 up to 16.000 Lumen. IP65 protection and 3 different light colours. Expected life span >35.000 hours. This 30W, 50W & 70W are in light colour NW standard stock items.
TE-SWISS LED TUBE-68
Efficient and durable IP68 impact resistance IK10 LED Tube Luminaire. Low energy consumption, no change of lamps anymore, watertight IP68 and a meets the NON GLARE Requirements. Produced by European manufacturer under 5 years warranty.  see overview different types.