An universal emergency luminaire for multiple industries such as factories, warehouses, retail shops etc.
Industrial resistant light that meets all EU emergency lighting norms
Version designed for central backup systems with a minimum service life time of 60.000 hours
Version with integrated emergency battery with a service life of up to 4 years
Easy to replace backup battery
Operating temperature range 5-55°C
Available with DALI interface and complex control system integration
No strobscopic effect for rotating machines
Coverage protection IP43
Available in several optical diffusion optics 40º / 60º / 90º / 110º
Front cover PMMA optics / diffusion design
Quality and reliable emergency lighting
A minimum illumination level and even distribution of emergency lighting, required by norms, can significantly increase the cost of the entire lighting system. Doublepower!! lamp EMA substantially cuts these costs. The power, flux and illumination features were configured to achieve highly even illumination with a small number of light rays.
Charging and readiness indication and control
The lamp is equipped with a special charging and readiness LED indicator, clearly visible from the ground even if installed at greater heights. Visual control of doublepower!! lamps EMA is very quick and easy.
Durability and robustness
Above standard four-year service life of the integrated emergency battery and operating temperature range from 5 to 55 °C guarantees flawless operation of the doublepower!! lamp EMA up to twice as longer than standard emergency lighting. Version designed for central backup systems with a minimum service life of 60,000 hours and can run without intervention and restrictions for up to 10 years.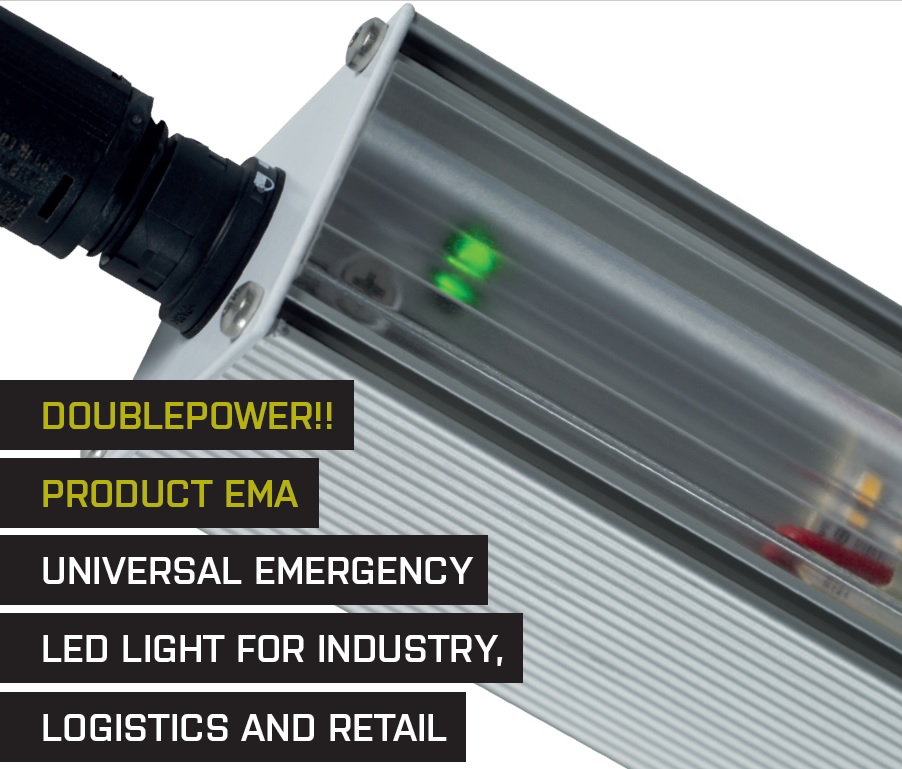 doublepower!! EMA easy battery replacement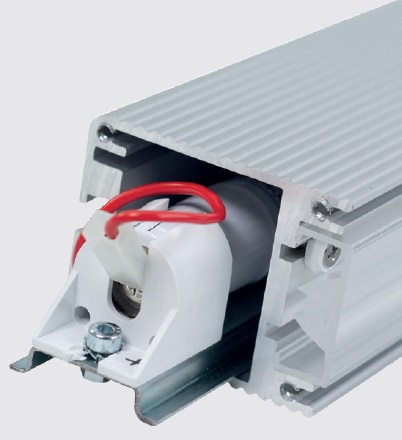 doublepower!! EMA flexible mounting via M6 bolts along the entire lamp profile. GESIS quick connector.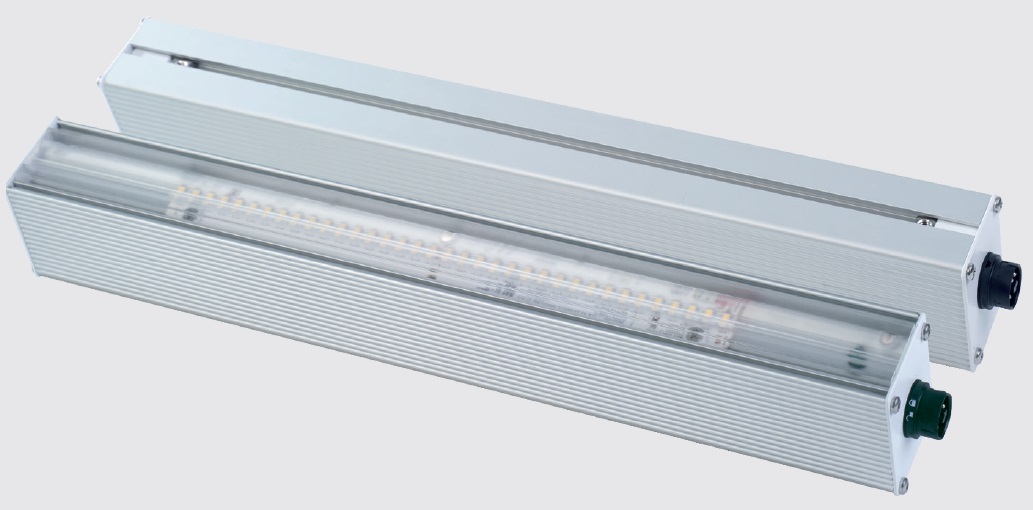 The charging and readiness LED indicator is easily visible, even from longer distances and in standby mode it indicates the lamp is properly connected.