SCANGRIP LED HEADLAMPS for professionals
With its unique WIDE VIEW the SCANGRIP headlamps illuminates the entire workplace. The lamps are rechargeable, easy to operate, have a long duration time and the some have a sensor functions with touchless on/off switch providing more freedom for the user.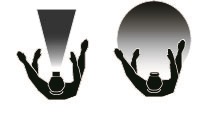 The Wide View illuminates the complete work area.
The Scangrip I-VIEW LED Headlamp with touchless sensor is provided with the very newest battery technology for an extraordinary long duration. When the lamp is set on the Sensor mode I-VIEW is switched on/off only by waving a hand in front of the lamp, even with a thick glove. This provides the user more freedom and keeps the lamp clean for oil, grease etc.
Scangrip Article number 03.5026  RMN Article number 90SCAN035026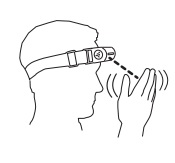 The Scangrip ZONE LED Headlamp provide the same wide view illumination as the I-VIEW. The difference is that this lamp has no Sensor mode. A benefit for this headlamp is that it has an extremely low weight only 84 gram.
Scangrip Article number 03.5426  RMN Article number 90SCAN035426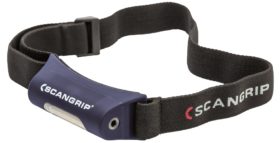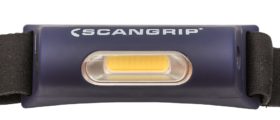 The Scangrip NIGHT VIEW LED Headlamp is a special lamp where you can choose between white and red light. The red light is intended for work in the dark and provides light without overexposing the retinas while at the same time keeping the eyes adjusted for the dark. The red-light function is mostly known from the militairy but is also needed in the civilian sector for work at night, for instance on ships and offhsore. On ships it is particulary useful on the bridge at night because it preserves your night vision so you can work at the control panel. The NIGHT VIEW is equiped with the SCANGRIP Sensor Mode. The lamp is rechargeable and has the newest COB LED technology.
Scangrip Article number 03.5438  RMN Article number 90SCAN035438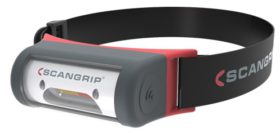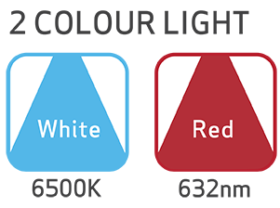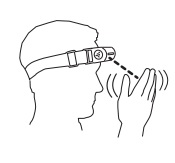 The Scangrip EX-VIEW LED Headlamp is a rechargeable headlamp for use in ATEX environments for use in Zone 1-2. The lamp is also equiped with the SCANGRIP Sensor Mode and is remarkably lightweight compared to other explosion headlamps in the market. The weight is only 185 gram. The lamp has a double function spot and flood (Wide View). As extra the lamp can be removed fromthe band and used as a handlamp or placed on a magnetic surface due to its build-in strong magnet.
Scangrip Article number 03.5606  RMN Article number 90SCAN035606