Ega Master Wrenches
Mastergear Combination Wrenches
The exclusive design of the MASTERGEAR wrenches, provides the demanding professional with an all-in-one wrench for the most difficult access tightening, with a comfortable ratchet system. Made in Chrome Vanadium, they easily stand the most restrictive quality standards for torque. Their 72 teeth gear together with the ratchet head design enables tightening in the narrowest places, with only 5º required for such purpose. Reversible, Stubby, E-Torx…all that the demanding professional may need.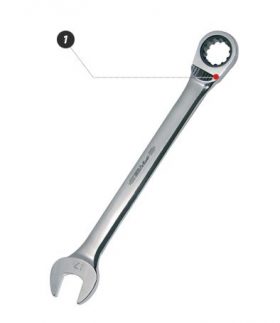 Our aim to make more easy-to-be-used and more efficient items, led us to design the newest HALFMOON switch for the MASTERGEAR Reversible Combination Wrenches, which avoids unwanted or unconscious switch reversing as well as premature damage of the switch.
Its innovative box drive allows to tighten multiple nut heads such as Spherical, 6-point , 12 point , Square and E-torx, as well as with 50 % rounded off nuts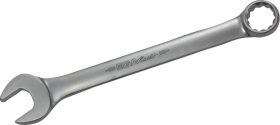 Wrench combination deep offset spanner din 3113-b are available from 6mm up to 32mm. Combination wrench aerospatial chrome plating are available from 4mm up to 65mm.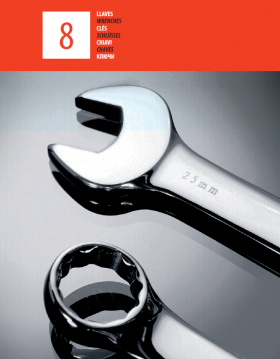 Download the Wrenches catalogue No. 8 for all possibilities