Ega Master Mastergrip Pipe Tools
The fast and easy one-handed operated Mastergrip provides perfect grip to fit pipes effective and efficiently. The special Heavy Duty design makes it ideal for the most demanding jobs, providing 1/4"-1.1/4" pipe capacity for the 10" version, 1/2" to 2" in the 14" ver sion and 3/4" to 3" in the 18" version, provides also a ratchet function that makes threaded pipe fitting really efficient. Heavy duty type for the most demanding jobs.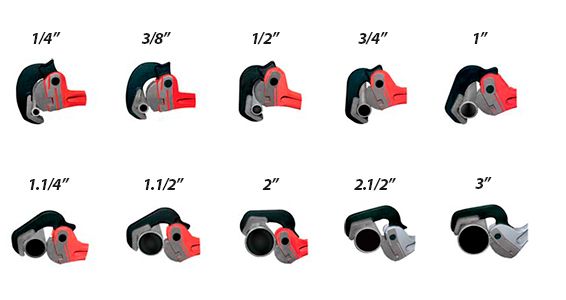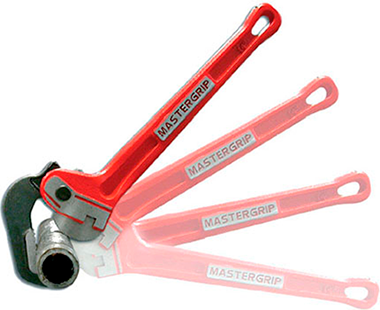 Designed with special teeth for the best pipe gripping effect.
Ergonomic handle in accurate casting make it unbeatably atractive.
Heel jaw with sunk key to withstand efforts in both directions.
Easy one hand gripping.
Patented.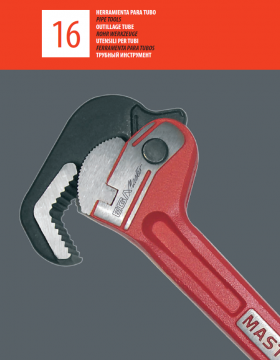 Download the Pipe Tools catalogue No. 16
Download the Refinery Pipe and Valve Wrench catalogue for the examples.
Download the Drop Head Threaders catalogue for the possibilities