Mascoat VBS Isolation Mounts & Rails
For years, Mascoat has helped make vessels quieter with Sound Control-dB Sound Damping Coating.
From the company that has brought you world-class thermal barrier and sound damping comes yet another product that will help marine vessels meet international habitability standards. Frequent vibrations and rattling of ceiling panels can be disruptive and unsettling to passengers and crew as they work, play, and sleep.
To keep vessels within IMO sound criteria, and people onboard comfortable, Mascoat offers VBS Isolation Mounts and Rail System. Each of these durable, universal mounts are designed to decouple the structure and the ceiling system, resulting in both reduced vibration and noise throughout the vessel.
Our team will work closely with owners and designers to find the best solution for each vessel and even provides a rubber damper that has tested in accordance with the latest IMO fire codes.
VBS Mount Features:
Other features of Mascoat's VBS Isolation Mounts include:
Brackets are available in 25 and 50mm heights
Easily to adjust the mounts
3 different rubber densities
Safety lock system
Quick and easy installation
Can be used with most existing rail systems
Versatile use for workboats and yachts
 Depending on weight and fire requirements, mounts are adaptable to multiple configurations without sacrificing performance.
Helps vessels meet ABS (American Bureau of Shipping) HAB++ standards for livability, which offers stringent criteria for increased crew comfort and safety on workboats.
VBS Mount Demonstration:
Mascoat provides a product that owners will benefit from, designers will be happy to incorporate into their plans, and technicians will have no problem installing. Use of the mounting brackets will also result in substantially lower labor costs and time to install and level the ceiling systems. Many have seen a reduction of almost 50% over rigid mounting systems. With no need for multiple bits to attach the bracket and tighten the locking pin, the VBS Isolation Mounts provide a quick and simple installation allowing for effective damping of vibration and sound throughout a vessel's ceiling system, providing passengers and crew with a more enjoyable on-board experience.
Transmission Loss at Various Weights by Damper Type: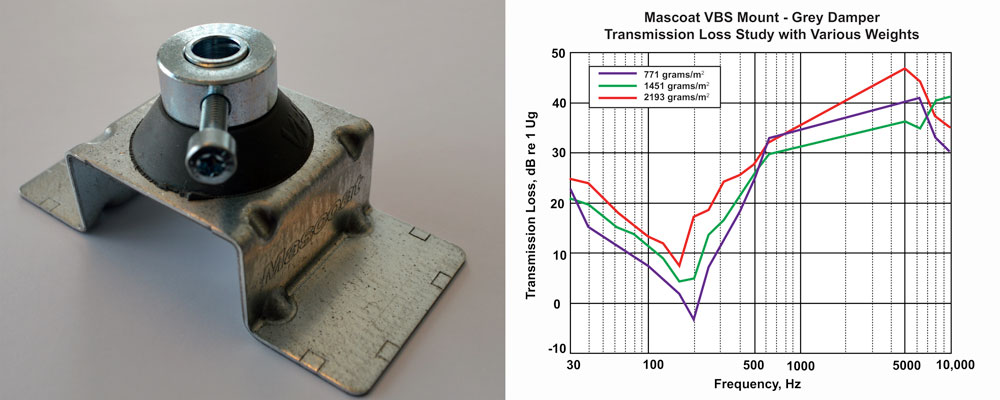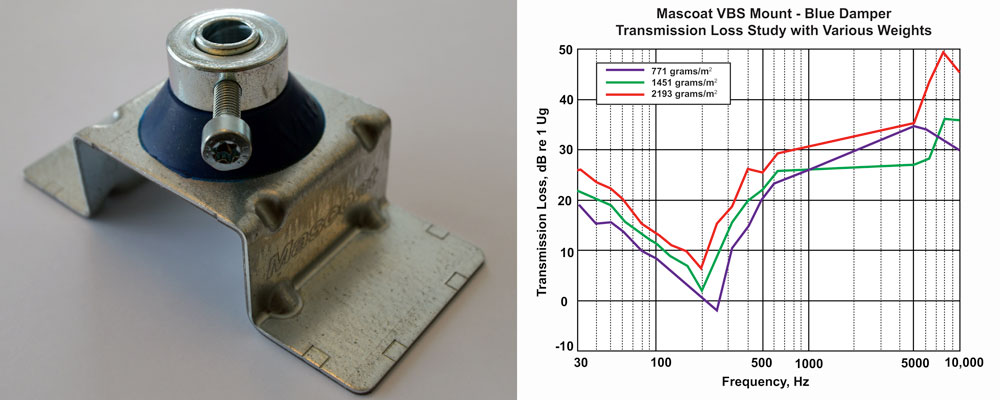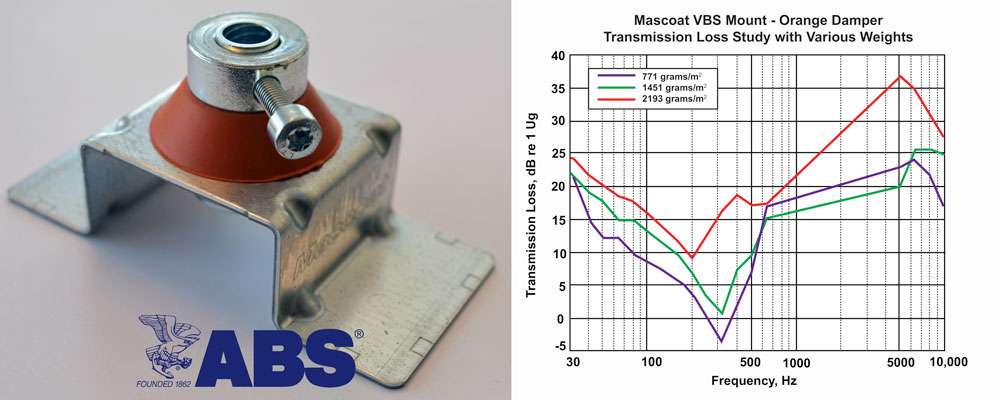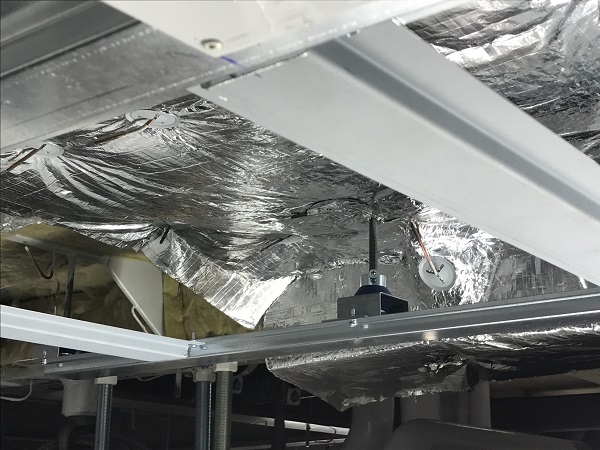 Mascoat's VBS isolation mount system provides a unique approach to helping your vessel meet and exceed sound criteria as set by the IMO. To get started with Mascoat's VBS isolation mount system, please request a quote today!