Wencon does have a worldwide network with Certified Service Partners. This partners are able to carry out on-site and off-site repair service.

The Wencon Service Partners are well known companies in the Shipping and Off-Shore. The service partners are also able to carry out other jobs for you such as welding, engine repair etc. All kind of high quality jobs can be done, such as pump refurbishment, cooler end covers, rudder casting, propeller shafts etc. Even for high quality repairs during the dry-docking of your vessel we can take care for the certified service engineers or supervisors. Wencon products hold Classification Society Certificates and Approvals from all the major societies, such as the American Bureau of Shipping, Lloyd's Register, Germanischer Lloyd andBureau Veritas. Wencon holds also the Certificate of Qualification from Achilles JQS for suppliers to the Oil Industry.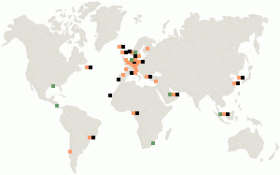 Dock Repairs
If you would like Wencon to perform additional tasks while you are docked, you can have Wencon service technicians on site.
They are able to perform such tasks as tank coating, coating of sea water filters, rudder casting or the repair of a bow thruster or water jet.
For further information about the Wencon Sevice Partners please contact us.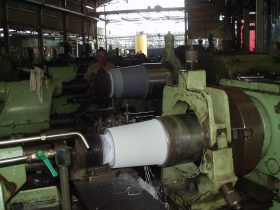 If you need a local Service Partner for your Wencon job or other technical assistance please contact your Wencon Sales Representative. 
In the Netherlands we cooperate with a number of Service Partners. These companies have a focus on ship repair and industrial repair as well. They can send out skilled service engineers to assist you in many ways. The companies are totally independent from us or Wencon and you as customer can directly communicate with them. Contact us for more info.