Wencon does have a worldwide network with Certified Service Partners. This partners are able to carry out on-site and off-site repair service.

The Wencon Service Partners are well known companies in the Shipping and Off-Shore. The service partners are also able to carry out other jobs for you such as welding, engine repair etc. All kind of high quality jobs can be done, such as pump refurbishment, cooler end covers, rudder casting, propeller shafts etc. Even for high quality repairs during the dry-docking of your vessel we can take care for the certified service engineers or supervisors. Wencon products hold Classification Society Certificates and Approvals from all the major societies, such as the American Bureau of Shipping, Lloyd's Register, Germanischer Lloyd andBureau Veritas. Wencon holds also the Certificate of Qualification from Achilles JQS for suppliers to the Oil Industry.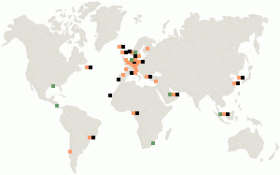 Dock Repairs
If you would like Wencon to perform additional tasks while you are docked, you can have Wencon service technicians on site.
They are able to perform such tasks as tank coating, coating of sea water filters, rudder casting or the repair of a bow thruster or water jet.
For further information about the Wencon Sevice Partners please contact us.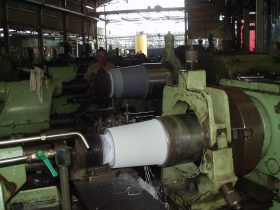 In the Netherlands the Wencon Service Partners and RMN Partners are the following companies:
Minderhoud Techniek
A welding and maintenance company based in Vlissingen harbor. Located direct to the keyside makes it possible for vessel to reach their workshop. Not only Wencon jobs can be carried out but also all kind of welding jobs, hydraulic jobs, engine work etc. The company is specialized in maintenance for seagoing vessels, fishing vessels, inland vessels and dredging vessels. The complete crew is certified by Wencon for all kind of Wencon Repair Jobs. For the Fishing  vessels Minderhoud Techniek got limited stock with some Wencon Products to supply them if needed before they went to sea for a week of fishing.
The workshop is carried out with the right equipment to handle all types of repair jobs.
Las- en onderhoudsbedrijf Bas Minderhoud
Visserijkade 37
4382 ZG Vlissingen
The Netherlands
Phone: +31 (0)118 479 637
Email: info(at)minderhoud-techniek.nl
Website: http://www.minderhoud-techniek.nl
Contact person: Mr. Bas Minderhoud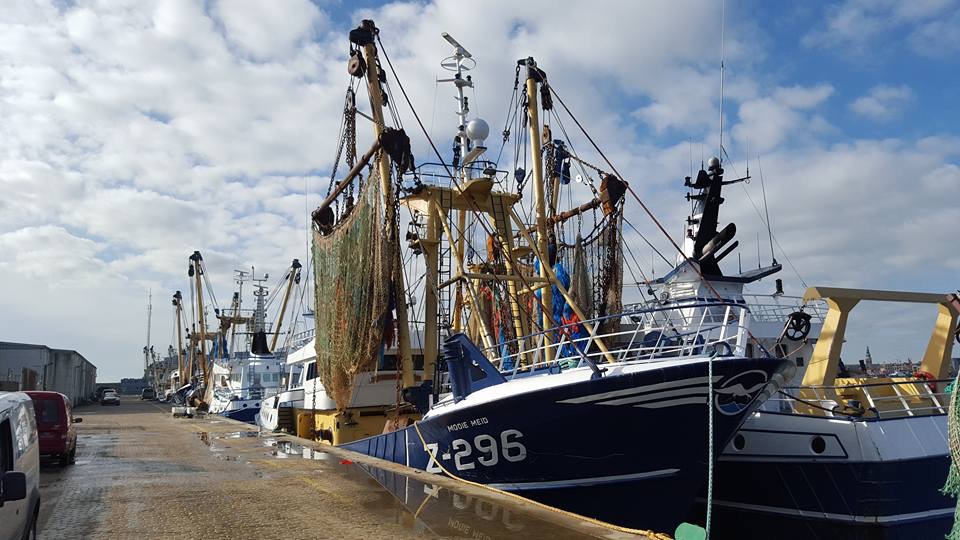 Marine Maintenance Services BV
A young company based in Farmsum (Delfzijl) in the most northern part of the Netherlands. This area is the base of many Dutch ship owners and ship builders. Marine Maintenance Services is a specialist on engine repair and overhaul. Also they carry out many repair and maintenance jobs on board of sea going vessels. The owner Marco Middel has a long history in shipping and sailed many years as a chief engineer for Wijnne & Barends.
As Marco is very familiar with Wencon products and repair methods Marine Maintenance Services is the right company to join the RMN and Wencon family. With a group of 12 service engineers Marine Maintenance Services is capable to act fast and carry out repair jobs wherever the need is.
A complete new premises is been built a few years ago and provided with modern equipment such as milling and machining tools, cleaning and washing machines, a shot blasting cabin and a good utilized tool shop for assembling.
As the focus is on the repair jobs the company doesn't have a website at this moment.
Marine Maintenance Services BV
Tagrijn 11
9936 EZ Farmsum
The Netherlands
Phone:  +31 (0)596 – 820 206
Email: info(at)marinemaintenanceservice .nl
Contact person: Mr. Marco Middel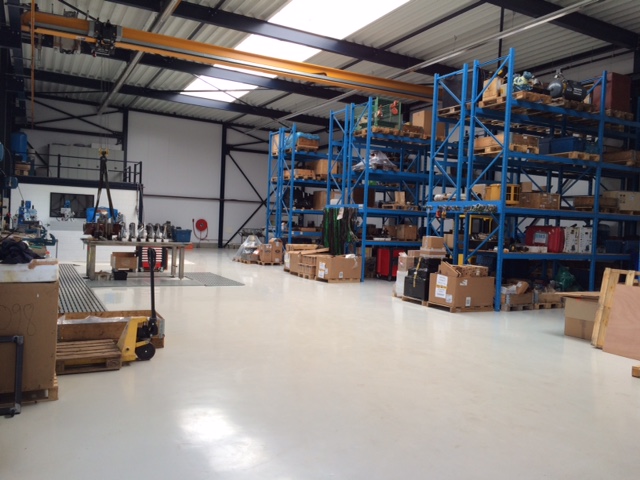 Olthof Ship & Engine Service
Founded in 1924 in Rotterdam as ships engine repair company. After the WWII when the factory was bombed they moved to the current location in Capelle a/d IJssel. At this location close to the Van Brienenoord bridge they have an owned 200 mtr quay. These days they are a full ship service company meaning iron work such as welding, engine maintenance and repair (Mitsubishi and Doosan-Daewoo ship engines dealer), pumps and compressor repairs, hydraulic repairs and electrical repairs. The company has 4 educated Wencon Service Engineers to take care of your 2- Component Epoxy based repair jobs.
Olthof Ship Service
Nijverheidstraat 120-124
NL-2901 AR Capelle a/d IJssel
The Netherlands
Phone: +31 (0)10 258 02 58
Email: info(at)olthof.eu
Website: www.olthof.eu
Olthof Engine Service
Nijverheidstraat 120-124
NL-2901 AR Capelle a/d IJssel
The Netherlands
Phone: +31 (0)10 258 02 80
Email: oes(at)olthof.eu

Venus & de Waard BV
A company with a long history. Founded in 1945 when the war was just ended. Two mechanics Leendert Venus and Elbert de Waard started with repair and maintenance jobs on fishing vessels which returned to the damaged IJmuiden harbor from England.
70 years later the company growth to a full service provider for marine and industry. More than 60 service engineers are working from their head office in Ijmuiden and subsidiaries in Rotterdam Spijkenisse and Delfzijl.
In the meantime the two founders of the company retired and two of the employees Peter Heere and André Scholting are now leading this healthy growing company. After all this years and growth there is still a family atmosphere.
The fishing industry is an important sector for Venus & de Waard with mainly repair and maintenance jobs on board of stern trawlers. Also many offshore service companies with supply vessels and commercial vessels are using the service of Venus & de Waard.
Already familiar with 2-component repair jobs it obvious that this company is the right one for RMN and Wencon to join the family and become a Wencon Service Partner.
The workshop is divided in several departments for welding and grinding (construction and piping), milling and machining, hydraulics, and a good utilized tool shop for assembling.
Venus & de Waard BV
Industriestraat 16-18
1976 CV IJmuiden
The Netherlands
Phone: +31 (0)88 210 2000
Email: info(at)venusendewaard.nl
Website: http://www.venusendewaard.nl
Contact person: Mr. Paul van der Hoek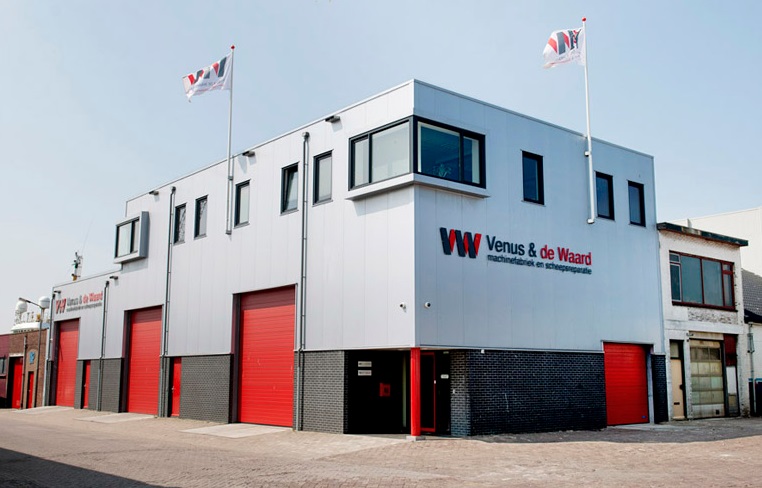 Wencon workshops
Piraeus (Greece)
Rio de Janeiro (Brazil)

Shanghai (China)

Oslo (Norway)

Hamburg (Germany) 2x

Rotterdam (The Netherlands) 4x

Dubai (UAE)

Las Palmas (Spain)

Reyckjavik (Iceland)

Genova (Italy)

Aberdeen (Scotland)

Toulon (France)

Marly le Roi (France)
Assens (Denmark)
Gdynia (Poland)
Limbe (Cameroon)
Klaipéda (Lithuania)
Klaksvik (The Faroe Islands)
Santiago (Chili)
Busan (Korea)