Swiss Solutions has got a full range of high quality wiping materials. For each need of wiping, cleaning or drying we can offer the right solution. Our solutions makes cleaning efficient, saves time, money and improves hygiene. For many of our products modern dispensers are available.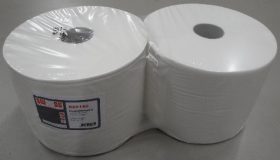 Products
Hand towels
Toilet Papers
Cotton wiping rags
Air Fresheners
Wet wipes
Napkins
Kitchen rolls
We also have in our range a Green Line of paper based products with the EU Ecolabel made by Euro Products.
What the Ecolabel means is fully described at the European Commission website www.ecolabel.eu
In our brochure with this products you can also find many products of the Tork brand.