Vyrtych Industrial LED Lumianires
A wide range of Industrial LED luminaires is available, with polycarbonate housings but also painted steel, stainless steel and aluminium. The Clicklux luminaires is a series of truncking luminaires.
Typical applications for industrial LED luminaires from Vyrtych are: warehouses, production halls, technical rooms, logistic parks, maintenance areas, general hall lighting, food & beverages producton, power plants, freezers etc.

The EUROPA-LED is a polycarbonate LED luminaire that is standard supplied by RMN with Stainless Steel diffusor clips.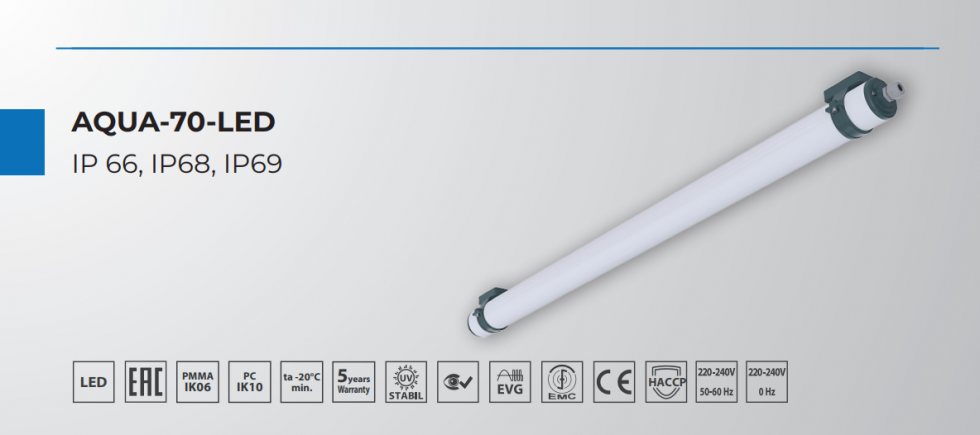 The AQUA-70-LED is an extreme watertight LED liminaire for harsh environements.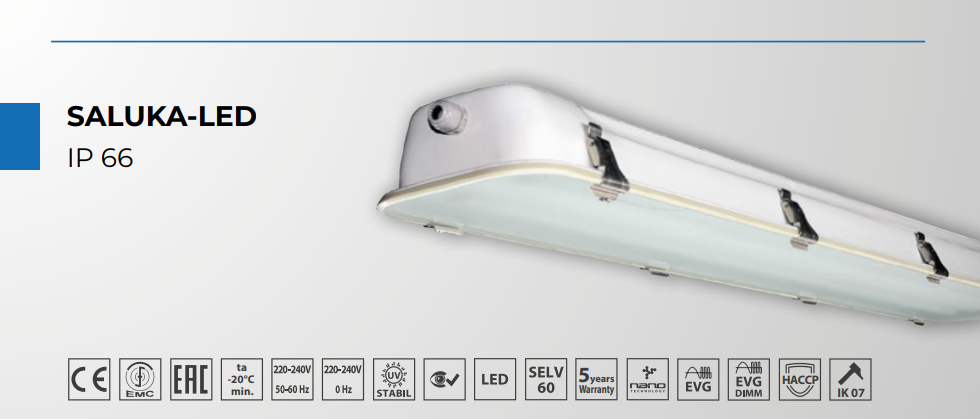 The SALUKA-LED is a metal dustproof lighting fixture with splash water resistance IP66.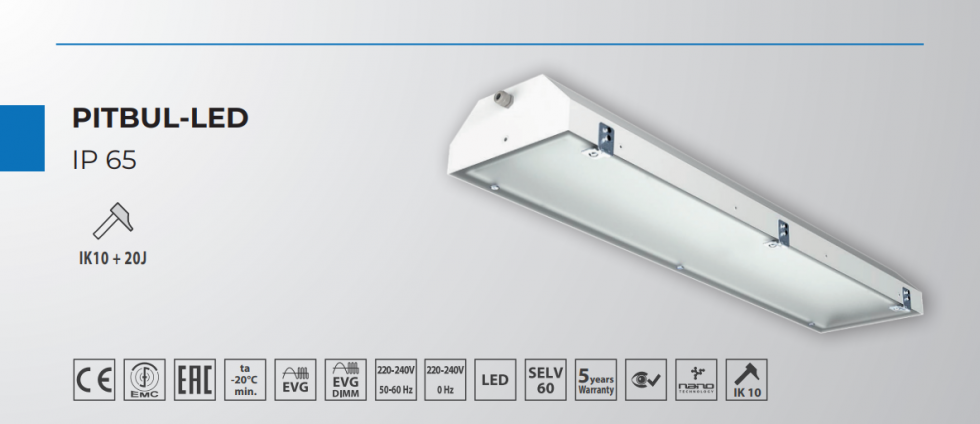 The PITBUL-LED is a robust metal lighting fixture with high degree of protection, is designed for heavy industry areas with the occurence of aggressive substances (e.g. oils, greases).