Swiss Solutions®
This is an exclusive RMN (Repair Management Nederland)  OEM brand. As Swiss Solutions® we offer a various product range. Swiss Solutions products are high quality products suitable for many applications.
Swiss Solutions® Products are:
Gratings with an embedded grit top surface available in many types, dimensions and colours. Slip resistant, impact resistant, light weight, fire retardant, chemical resistant and corrosion resistant. Our standard panels are made of  Isophtalic Polyester Resin. Also we offer a range with moulded gratings in the same resin with a gritted top. The difference in embedded grit top and gritted top is that embedded grit top is a rough very tough non-slip top layer which is pressed in the top of the grating during the fabrication process. Gritted top is applied when the grating is already cured and is a fine (sandy) grit glued on top of the grating panel. Beside this we also offer concave top gratings.
Stainless Steel Fixing Clips for installing the Moulded Gratings in the right way. This fixing clips and fasteners are made of Stainless Steel 316 (A4) to offer the right protection against corrosion.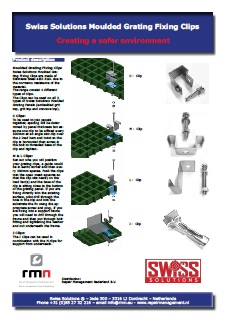 Pultruded Gratings,
This type of grating provide higher qualities than moulded grating with regard to fire and chemical resistance, pultruded grating offers superior strength and stiffness across the bearing bar length due to higher percentage of reinforcements to resins. This can sometimes reflect in a reduction in the materials required for the support structure and therefore generally lower costs. We offer the Pultruded Grating Panels in a Phenolic I6015-P resin which offers a superior Fire Safety. The panels are DNV and US-Coast Guard Approved for Offshore applications. The panels have a dimension of 6.1 meter (L) x 1.22 meter (W) x 38mm (H) and the colour is red-brown.  Pultruded gratings are no stock item and can only be supplied on request, lead time is approx. 12-14 weeks.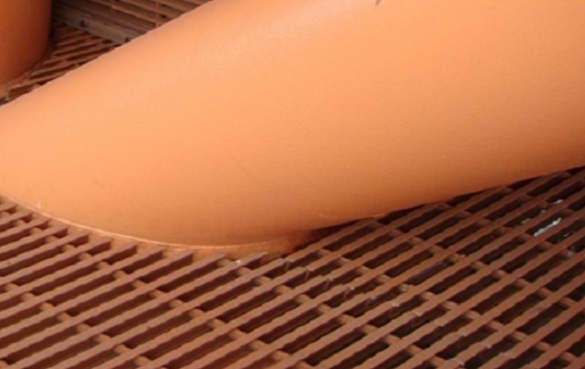 Flat sheets are available in two differentthickness and roughness as Heavy Duty and Standard type. Also used in combination with Stair Treads. Flexible sheets suitable for many areas and applications especially when the surface is uneven. To apply with bonding glue material and screws. Flexible sheets are available in the colours Black, White and Yellow.
Is a nominally 1 mm thick flexible GRP sheet with an anti slip grit top surface, ideally suited for use in low traffic areas and available in the colours Black, Yellow and White. The product is constructed using flexible resins, which allows the sheet to be laid on undulating surfaces and walkways where a less flexible sheet may not be suitable.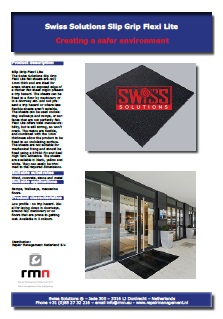 Designed specifically to fit over traditional round steel ladder rungs. Provide extra grip on the ladder to improve ladder safety. Applied in a special adhesive to fill the gaps between the steel ladder rung and the Rung Grip and bond the two materials together. Only available in the colour Yellow.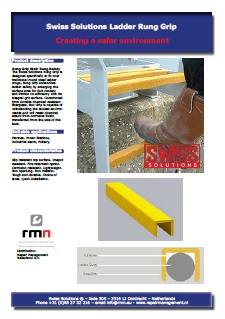 This is a modular handrail system ideal for a variety of applications. Available in two colours, safety yellow and grey. A strong galvanized steel inner tube is covered with a yellow PVC cover which feels comfortable and especially in winter time it doesn't have a cold touch. A complete range of different components makes it possible to adapt this system to your requirements.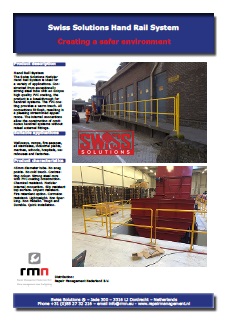 A quick and easy solution for dealing with the slip issues assiociated with the standard timber decking. Comes with galvanized steel wood screws (optional in stainless steel) for the right installation. The strips are pre-drilled making installation more easy. Also possible to order the strips without pre-drilled holes when installation with screws in not possible or required by the user and installation takes place with a bonding adhesive. Not pre-drilled Deck Grip Strips will have a longer lead time. Available colours are Black, Stone and Yellow.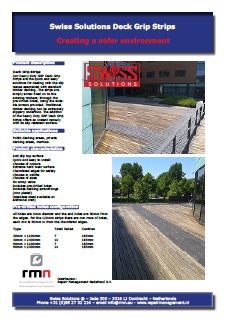 The ultimate decking solution and a viable alternative to traditional timber profiles. Stronger than timber of the same thickness. Unsupported spans up to 1350mm can be achieved without additional supports. With this Deck Grip Max profiles there is an extremely low slip potential. Standard colour is Decking Brown.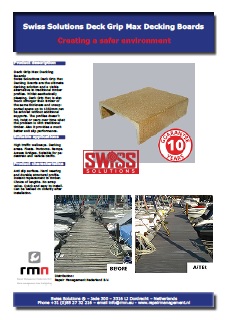 Is a revolutionary new line marking product aimed at providing a permanent solution to companies line marking requirements. Made of pultruded fiberglass profiles, exceptionally hard wearing product designed for a long service life time. The chamfered sides are incorporated to reduce the possibility of causing a trip hazard. Available in the colours White and Yellow.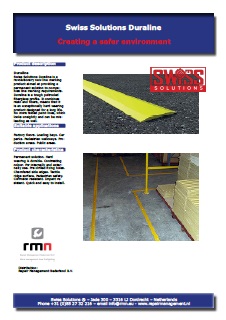 Developed as a cost effective, long term solution to obligations under the Disability Discrimination Act Part III and in particulair, the sections relevant to the partially sighted. Can be fitted to almost any step without creating a trip hazard. Meets building regulations (55x55mm). Is also available in 70x30mm. Available in Coarse and Fine grit and in the colours Black, White and Yellow.
This Swiss Solutions Edge Grip Aluminium Stair Nosings are especially designed for applications where aestethics are important.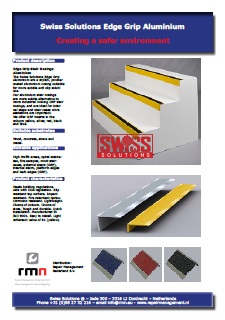 Is constructed using photoluminescent resins. These resins omit a photoluminescent glow in the event of sudden darkness, providing an excellent step safety enhancement.  Glows for 8 hours. Available in colours White and Yellow.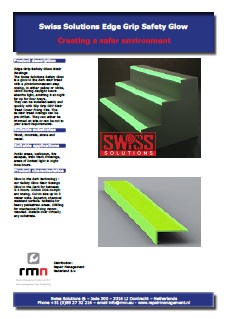 Slip Grip Aluminium is an aluminium profile designed for internal applications where aesthetics are important. 55mm DDA compliant nosing. Colour Black with Yellow or White nosing. The Stair Tread Cover Extreme Core is specifically designed for applications with high traffic such as train stations.
This products provides a covering of the entire step and landing areas. Slip Grip Stair Tread Cover can be used in combination with Slip Grip Flat Sheet. With Slip Grip Stair Tread and Slip Grip Flat Sheet it is easy to refit a stair in no time. According to building regulations. Supplied as a finished product it can be walked straight away. NO DOWNTIME.
The addition of Riser Plates means that not only is the whole tread covered but the riser is completely covered offering a vissually enhanched appearance.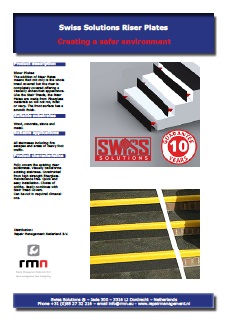 To help with speed restrictions. Slow down speeding motorists with these speed bumps (which are made from 100% recycled heavy duty PVC). The contrasting colours and cat's eye reflectors enable them to be seen in the dark or when visibility is poor.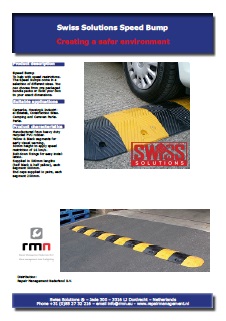 A high quality product based on the latest technology in the field of rusting or corrosion of iron metals, which is quaranteed to stop this process. Available in pails of 10 and 20 litres. Contains no solvents is water based. No harmfull ingredients, non-combustible, very tixotropic, high coverage per litre. Offers a good adhesion for paints.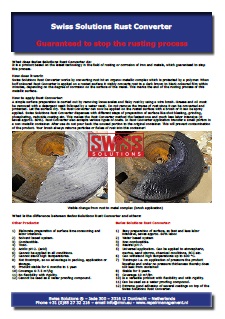 Offers a range with LED Flood Lights for several applications. Lumen output up to more than 128.000. Protection IP65. Voltage 220/240 50/60Hz.
Tubular shaped LED luminaires as replacement for Fluorescent tubular shaped luminiares. Watertight IP68 so very useful on board of vessels.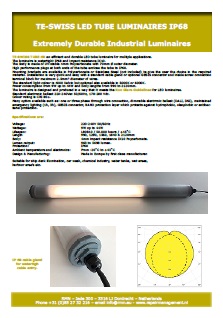 All kind of Oil Only oil absorbent products, special chemical polution absorbents, SOPEP oil spill kits. The Spill kits are filled according to IMO-OPA rules and US-Coast Guard. Also possible to order custom made spill kits.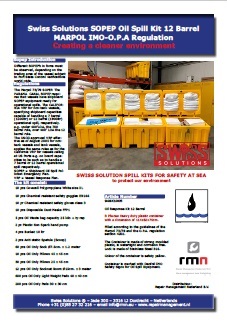 A full range of cotton wiping rags, paper products and hygiene products. Industrial papers, toilet paper, hand towel paper.  Large stock available.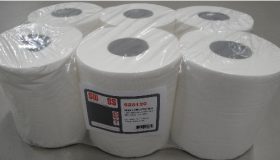 Swiss Solutions Coatings
All kinds of coatings are available like AC Coatings, ZFF Coatings, Primers, Ballast Tank Coatings etc.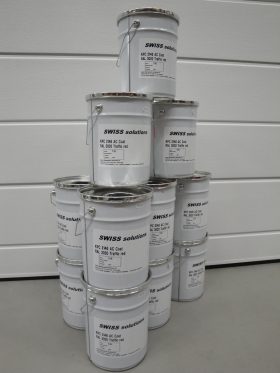 Big Bags with open top or with a lockable top. Several dimensions and work loads available all standard with a safety label with the needed information. Container Bags with or without liner. Swiss Solutions Big Bags for safe transport and storage of raw materials and garbage.