Wencon Putty is a very quick curing (approx. 10 minutes), two component, epoxy compound supplied in a practical and easy to use stick format.
This multipurpose epoxy paste is ideal for wide range of emergency repairs where an ultra quick curing and mouldable compound is required. Typical applications are patching sealing and filling of cracks, leakages and holes in pipes, on flanges, in tanks etc
Simple mixing procedure just cut and knead.
Many times used in combination with the Wencon Pipe Tape.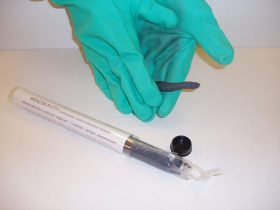 Just cut and knead.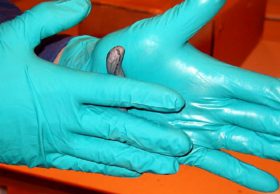 When the color is equal the Putty is ready for use.
Wencon Putty 1040 IMPA 812342 ISSA 75.553.40
Wencon Putty 1042