Swiss Solutions Stair Safety with Edge Grip anti slip nosings
Edge Grip stair nosings to create stair safety. Edge Grip Stair nosings are available in 55x55mm and 70x30mm and meet building regulations.
Edge Grip Heavy Duty Anti Slip GRP Stair Nosings are a long-lasting and highly durable fibreglass (GRP) anti slip stair nosing. Two grades are available for internal and external application
Quick and simple to install. Either glue and screw to the existing substrate or simply glue using a structural adhesive. Choice in colour and choice in lengths. Can be cut on site to the required dimensions. Also available in a glow in the dark version and aluminium version with a special GRP insert for areas where a more aestethic stair nosing is required.
The Heavy Duty series is designed for 10 years lifetime. Our Edge Grip HD Stair Nosings incorporate an Unique ExtremeCore Ceramic Grit measuring a tough 9 on the MOHs hardness scale (diamond = 10), meaning they are twice as durable than standard quartz stair nosings.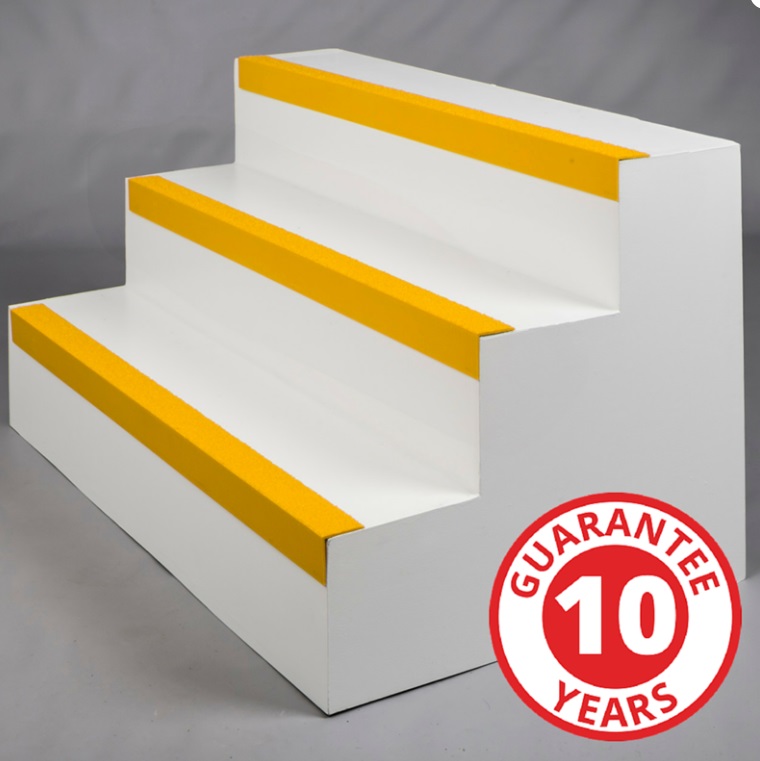 For less demanding areas we offer the Budget series designed for a lifetime of 5 years.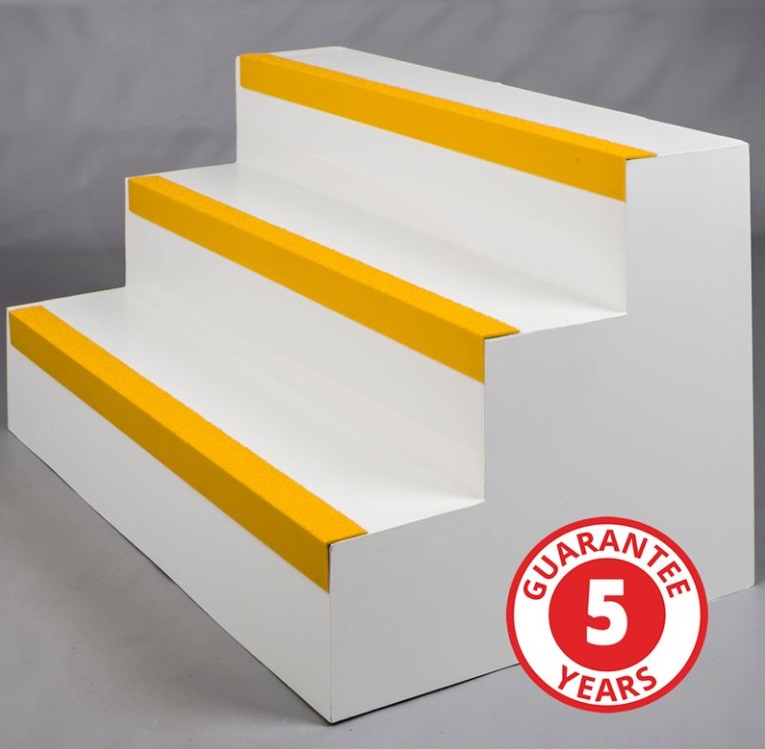 For low light condition areas we offer the Edge Grip Safety Glow Stair Nosing and for applications were aestethics is importante we offer the Edge Grip Aluminium Stair Nosings.