TEP Ex manufacturer of explosion-protected electrical equipment.
Through continuous development of new products and markets, modernization of technology and investment in company employees and organization, the company continue the tradition of more than 60 years of experience in the field. The products are intended for use in potentially explosive atmospheres of gases, vapors and dust in industries such as refineries, offshore installations, petrochemical industry, chemical industry, pharmaceutical industry, food processing, shipbuilding and mining.
Equipment installed in areas at risk of explosion must ensure public safety. For this reason, these materials must be provided only by companies able to attach the relevant product certificate of compliance with international standards.
This certificate, issued by competent and government authorized laboratories along with a test report, proves that the product is totally safe and suitable for installation in the concerned plant.
In accordance with national regulative, all the TEP Ex products and systems for quality assurance are certified by an  authorized certification notified body according to the ATEX Directive 2014/34/EU.
TEPEx achieved the certificates for the Customs Union formed by the Republic of Armenia, the Republic of Belarus, the Republic of Kazakhstan, the Kyrgyz Republic and the Russian Federation. TR CU Certificate of Conformity (EAC Certificate) is a mandatory document required to be submitted to the customs body for importing to territory of the Customs Union. All existing national certificates of conformity of Russia (GOST R), Belarus (STB) and Kazakhstan (GOST K) became invalid after 15th march 2015.
The production process is conducted according to high standards of ISO 9001 (Quality Assurance System) and ISO 14001   (Environmental Management System), ensuring high quality products with constant care for environment.
Based on the long history of TEP Ex in producing supreme quality explosion protected electrical equipment, TEP Ex is ready to deal with every demand or specific requirement of their customers.
If you would need any additional information regarding the TEP Ex products or the company, we will be glad to answer your questions, with the professional approach from our  team.
The product range consist the following group of products: Point on the picture to go to the desired page.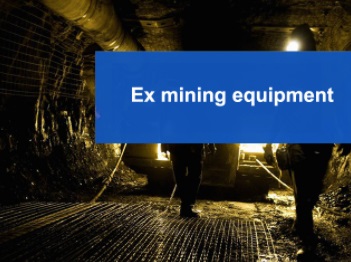 TEPEx Guide for explosion protection