VYRTYCH VANDAL-PROOF HIGH IMPACT RESISTANT LED LIGHTING
The Vyrtych Vandal-proof lighting contains a range of extremely strong LED luminairs with a high protection grade of IP64 & IP65 and impact resistance of >IK10 and up to 120J. The Antivandal lighting fixtures range with dust and splash water resistance is designed for areas with high risk of damage, i.e prison cells, psychiatric hospitals, gyms and pedestrian subways, train stations etc.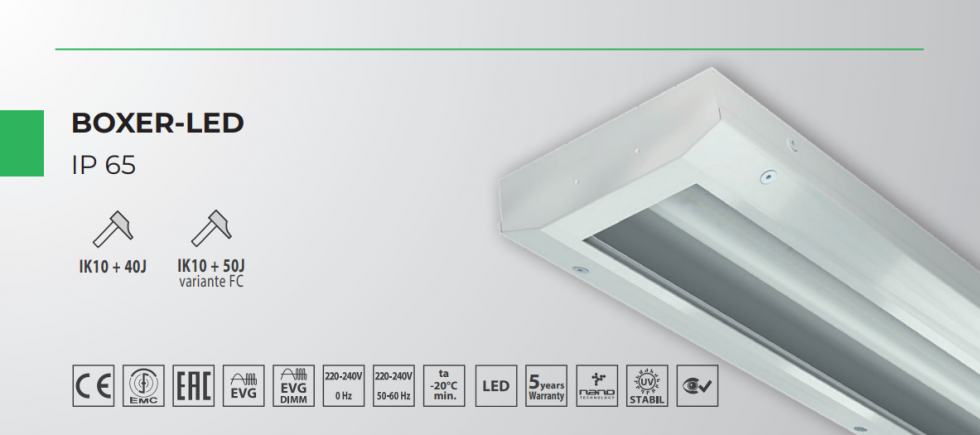 The BOXER-LED is a luminaire attent to install as surface wall  or ceiling mounting. Also possible to install recessed via frame for recessed installation or corner mounted via set for corner installation.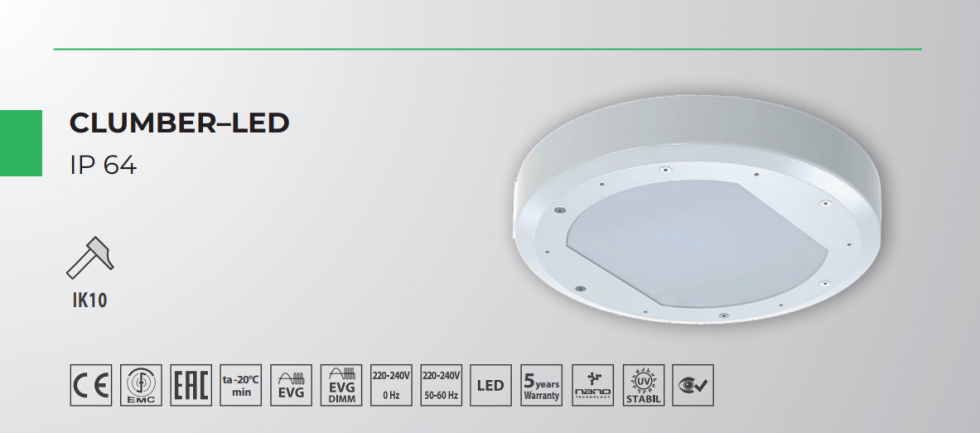 The CLUMBER-LED is a luminaire for ceiling or wall installation. With a highly polished aluminium reflector and an opal polycarbonate diffuser the luminaire provide very user friendly light.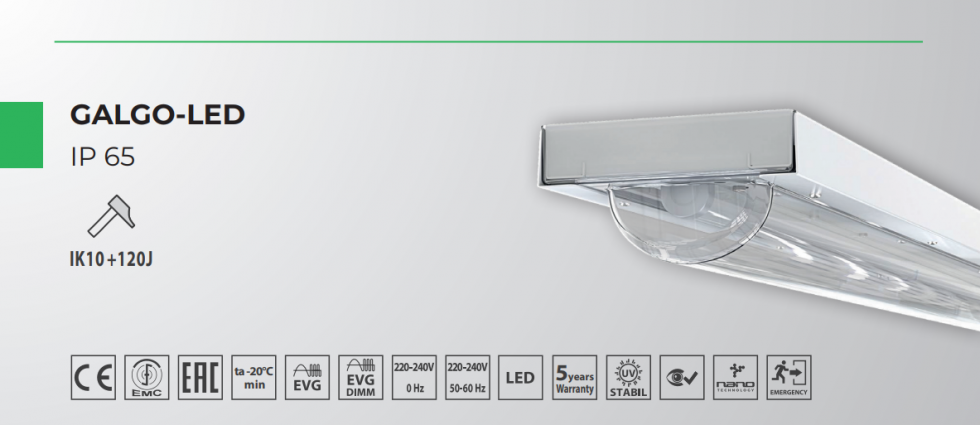 The GALGO-LED is an extremely strong and impact resitant lumiaire which can withstand up to 120J impact shocks available in standard version or as FF (FULL FRAME) versions. VYRTYCH antivandal luminaires with FF marking comply with ANTI LIGATURE or SUICIDE RESISTANT requirements for areas with high risk of damage like prisons or a secure healthcare facilities. There are generally no moving or protruding parts or rounded, bevelled corners also prevent points, where something can be attached. This means there are no ligature points or attachment areas that could enable a luminaire to be used for self-harming. SEE BELOW VIDEO OF THE IK IMPACT TEST 120 JOULE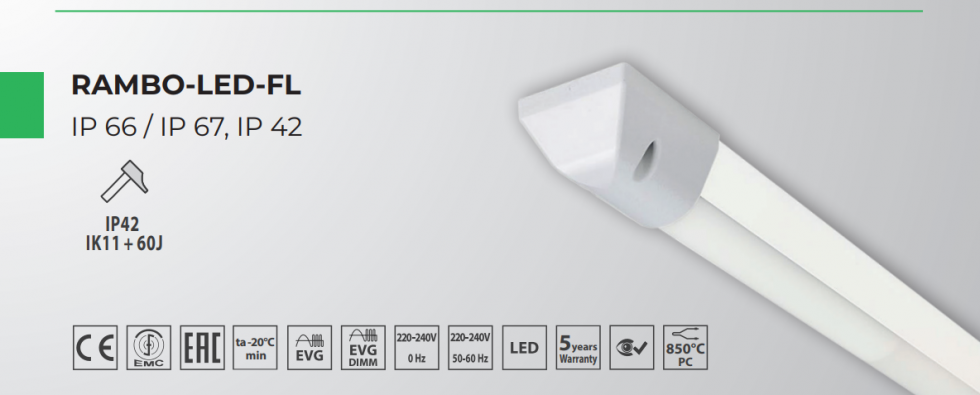 The RAMBO-LED is a very slim design with a high IP66/IP67 protection and IK11 + 60J impact resistance. A tube of 70 mm external diameter and 4 mm wall thickness made of opal polycarbonate, equipped with sealing plugs in case of IP66/IP67 version. Also available as IP42 version.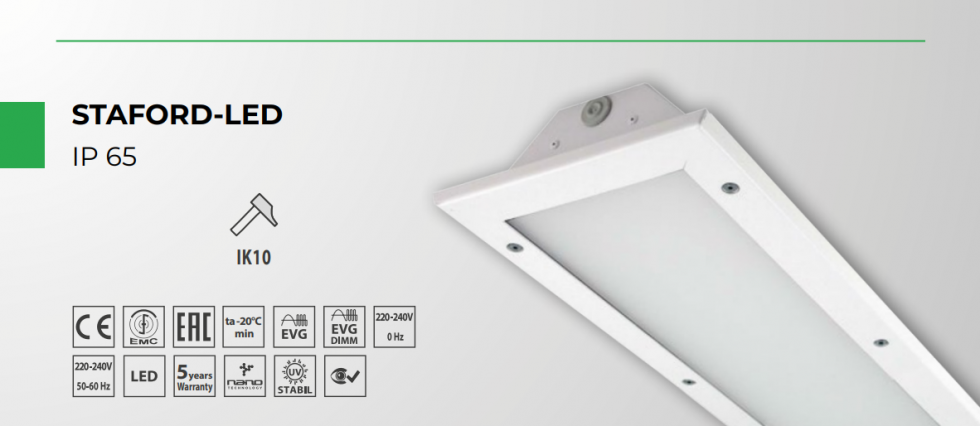 The STAFORD-LED is a recessed ceiling luminaire with a opal polycarbonate diffuser, and as option also available in hardened safety glass. By using the optional installation box the luminaire can be installed into concrete ceilings. This is an application very suitable for car parking garages.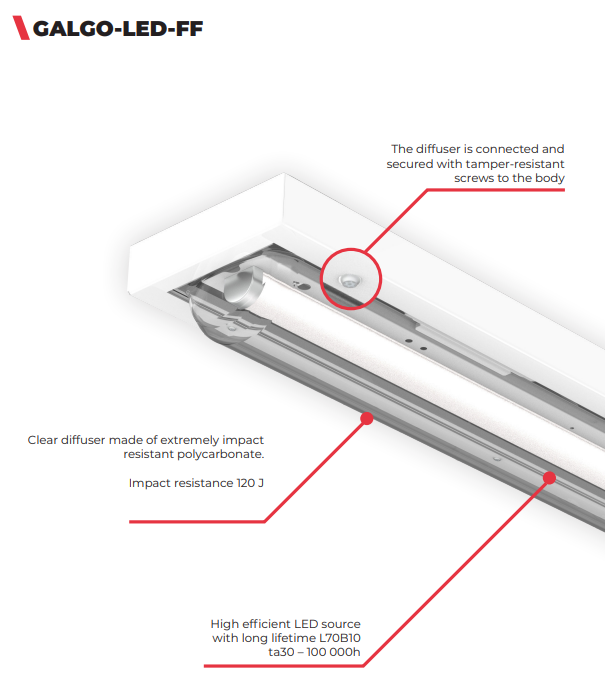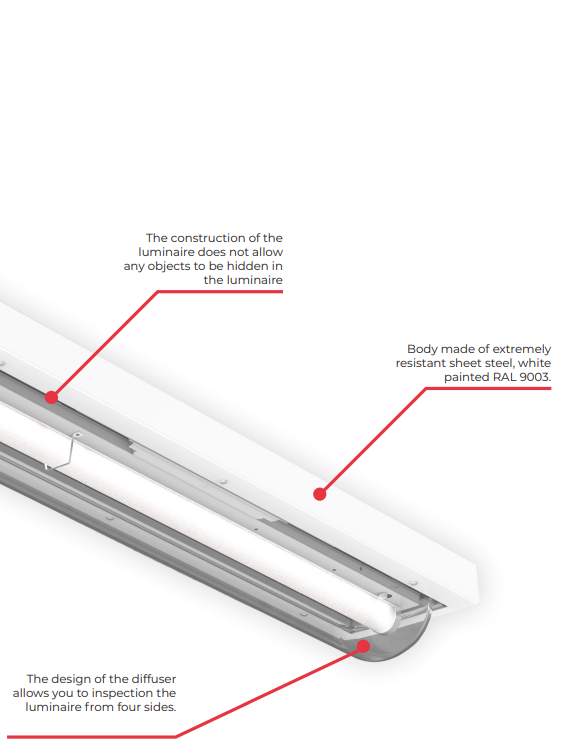 GALGO-LED IK TEST 120 JOULE
This video shows how extremely impact resistant the GALGO-LED is. The test is carried out to the standards for impsct tests.