Ega Master Socket Wrenches, sets and accessories
Available in 1/4″ – 3/8″ – 1/2″ – 3/4″ and 1″ connection in METRIC and INCH sizes.  The high quality socket wrenches are used in all kind of industries, from Marine to Automotive and Food Industrie to Aviation.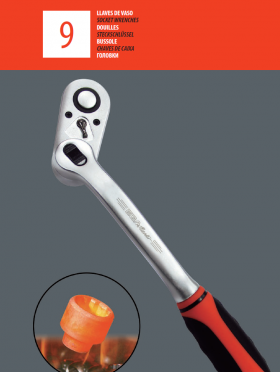 Download the socket wrenches catalogue No. 9 for all the possibilities.